2022 Program Management Professional (PMI PgMP®)
Get Ready to be Program Management Professional (PMI PgMP®) based on American project management institute PMI
Language: english
Note: 4.6/5 (36 notes) 12,541 students
Instructor(s): SMARTER ACADEMY
Last update: 2021-06-30
What you'll learn
97.8% Pass in First Attempt Easily
This is the first complete bundle of real Program Management Professional (PgMP® ) Exams
PgMP CERTIFICATION 2021
Real 2021 PgMP Exam simulator
Practical PgMP test environment
Requirements
Just try to solve the questions and you will learn and improve with practice based on complete answers.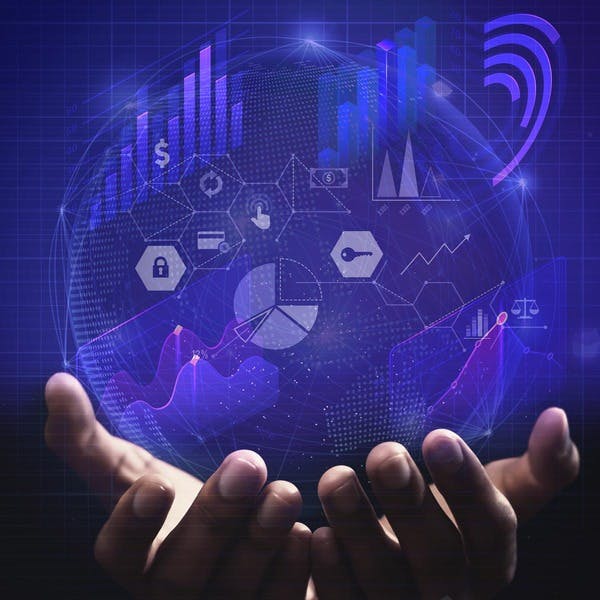 Excel Skills for Business [Coursera]
Description
2022 Program Management Professional (PMI PgMP®)
Get Ready to be Program Management Professional (PMI PgMP®) based on American project management institute PMI
About the PgMP Certification The PgMP certification recognizes advanced experience, skill and performance in the oversight of multiple, related projects and their resources aligned with an organizational objective. PgMP certification holders oversee the success of a program — a way to group multiple, related projects to achieve benefits that may not be realized if the projects were managed in a stand-alone fashion. As project managers advance in their careers, the experience they gain in managing multiple, related projects and making decisions that advance strategic and business objectives demonstrates this competence. As employers demand program managers who can support the strategic objectives of the organization, PgMP certification holders will gain a distinct advantage in employment and promotional opportunities over their peers. PgMP Certifying Process Overview You must pass two evaluations to obtain the PgMP certification. This process takes approximately 60 days to complete. Evaluation 1—Panel Review: The initial evaluation occurs through an extensive application review during which a panel of certified program managers will assess your professional experience based on your responses to the Program Management Experience Summaries provided on the application. Evaluation 2—Multiple-Choice Examination: The next step occurs with the multiple-choice examination in which you will be called upon to demonstrate your competence in both situational and scenario-basedquestions.
About PMI's Certification Program PMI offers a comprehensive certification program for practitioners with different levels of education and experience. The certifications are developed and maintained through a vigorous process. The certification program includes: Certified Associate in Project Management(CAPM)® certification PMI Agile Certified Practitioner (PMI-ACP)® certification PMI Risk Management Professional(PMI-RMP)®certification PMI Scheduling Professional(PMI-SP)®certification Portfolio Management Professional (PfMP) ® certification Program Management Professional (PgMP)® certification Project Management Professional(PMP)® certification PMI Professional in Business Analysis (PMI-PBA)® certification PMI's certifications are distinguished by their global development and application, which makes them transferable across industries and geographic borders. The strength of PMI's certifications is that they are portable and not tied to any single method, standard or organization. PMI's certification program is designed to ensure that all certification holders have demonstrated their competence through fair and valid measures. Steps are taken to ensure only the most reliable testing measures are used in the assessment of candidates. For example, interviews can be influenced by how difficult the interviewer tends to be, how well the candidate is performing that day, and even how many questions the interviewer asks along the same line of questioning. PMI certifications are also developed by project management practitioners for practitioners. The certification program is driven by the thousands of certification holders who volunteer to spend time constructing and refining the exam questions used by PMI. These volunteers represent the diversity of PMI's market, coming from every region of the world, industry, job level and experience level. The exam questions are monitored through industry-standard statistical procedures, also overseen by volunteers. PMI understands the importance of impartiality in carrying out its certification activities, manages conflict of interest and ensures the objectivity of its certification activities. A candidate is assessed by examining his or her competence using: Education and Experience – A combination of education and/or experience in project management is required for each certification. For example, the PMP requires both training specifically in project management and experience in the role of a project manager by leading and directing project teams, while delivering project results. Testing Competence – The candidate is required to apply project management concepts and experience to potential on-the-job situations through a series of scenario-based questions. Ongoing Development – Maintenance of a PMI certification requires the accumulation of ongoing professional development and education or, in some cases, recertification.
Who this course is for
Program managers
Project Managers
Risk Managers
Project Engineers
Project Coordinators
Technical office employees and engineers
Course content
Program Management Professional (PgMP® )
Program Management Professional (PgMP® )
Program Management Professional (PgMP® )
Program Management Professional (PgMP® )
---
Time remaining or 972 enrolls left
Udemy Coupon Code 100% off | Udemy Free Course | Udemy offer | Course with certificate