Accounting For All (Urdu/Hindi) – Accounting Made Easy
Accounting's major fundamental topics explained in the simplest manner. Each topic from beginner to advanced.
Language: urdu
Note: 4.7/5 (18 notes) 780 students
Instructor(s): Syed Ibrahim Ali
Last update: 2022-02-18
What you'll learn
#1 Accounting Course on Udemy for Urdu/Hindi students
Truly have a great understanding of your accounting fundamentals instead of just learning how to score marks
8 of the most major accounting topics covered in-depth – From Basic to Advanced
Learn an acronym that will help you always be 100% correct while preparing journal entries
You will learn how to answer any type of exam question that can be tested on the topics covered
Learn how to use ratios to make better business & investment decisions
Be able to calculate various ratios and be able to easily interpret how well the firm has been performing financially.
Cover the theoretical aspects of each topic to further enhance your understanding.
Requirements
Have access to a working computer & internet
No prior accounting experience needed. We'll start everything from scratch.
Description
This course is for anyone that wants to feel comfortable with the fundamentals of accounting. I created this course in Urdu/Hindi since I felt like there aren't many courses of high quality available for accounting in this language on Udemy.
I am constantly looking for ways on how I can make my lectures as simple as possible for my students and I truly believe you won't find any course on Udemy with an easier explanation on such major accounting topics than this one right here.
Here are the topics that will be covered in this course:
Debits & Credits, Journal Entries, & T-Accounts

Trial Balance

Income Statement

Statement of Financial Position (Balance Sheet)

Statement of Cash Flows

Depreciation & Disposal of Non-current Assets

Bad debts, Bad debts recovered & Provision for doubtful debts

Ratio Interpretation
I have tried my best to cover everything that can be tested on these topics in your exams. From practicing different level of exam questions to addressing any theoretical question that can be tested on the topic.
I have a much different approach to teaching accounting compared to how other tutors normally would. With every topic I teach, I ensure that my students understand the logic behind why we doing something rather than just teaching them how to score marks.
While I feel very confident that I have done a good job covering each topic thoroughly, if you still feel like I have left anything out then just let me know what it is and I'll either add another video on it in my course or explain it to you personally. So you really have absolutely nothing to worry. Plus, you always have the 30-days money-back guarantee so you have nothing to lose!
You will get:
Lifetime access to the course

Course notes containing

– Questions and answers for every topic we cover

– Accounting glossary

– Formulas to all the different types of ratios that we will be practicing

Quizzes

Additional tips on how to excel further in a topic

30-days money-back guarantee
Who this course is for
Anyone interested in being comfortable with the fundamentals of accounting.
O-Level or IGCSE / A-Level / CBSE / Matric students wanting to ace their exams by practicing questions and understanding the theoretical aspects of major accounting topics.
ACCA / CA students that want to make their accounting core strong.
Anyone that wants to improve accounting skills for job opportunities, career growth etc.
Anyone that wants to make better investment or business decisions by truly understanding financial ratios
Course content
Introduction

Introduction: Why take this course?
Course Notes

Debits & Credits, Journal Entries, & T-accounts

Why start with debits & credits?
What are debits & credits?
The mnemonic that will make debits & credits easy for you
Understanding Journal Entries – The What & Why
Preparing Journal Entries
Journal Entries – A step by step recap
Journal Entry
What is a T-account
This is how we create T-accounts
Preparing T-accounts
Preparing T-accounts using an alternate method
Additional Tips #1 of 4: Practicing Questions

Trial Balance

Trial Balance – Overview
Understanding Trial Balance – The What & Why
Trial Balance – General Format
Solving a basic trial balance question
Solving an advanced trial balance question
Additional Video – O-level Examiner's Comments
Trial Balance FAQs – Theory questions tested in exams
Trial Balance

Income Statement – Financial Statement (1 off 3)

Income Statement – Overview
Understanding Income Statement – The What & Why
Income Statement – General Format
Preparing Income Statement – Basic Question
Preparing Income Statement – Advanced Question
Income Statement FAQs
Income Statement

Balance Sheet (SOFP) – Financial Statement (2 off 3)

Balance Sheet (SOFP) – Overview
Understanding Balance Sheet (SOFP) – The What & Why
The Basic Accounting Equation
Balance Sheet (SOFP) – General Format
Preparing Balance Sheet (SOFP) – Basic Question
Preparing Balance Sheet (SOFP) – Advanced Question
Additional Tips #2 of 4: Inventory in SOFP vs Trial Balance

Statement of Cash Flows – Financial Statement (3 off 3)

Statement of Cash Flows – Overview
Understanding Statement of Cash Flows – The What & Why
The 3 Types of Activities in SOCF
Statement of Cash Flows – General Format
Preparing Statement of Cash Flows – Direct Method
Preparing Statement of Cash Flows – Indirect Method
Bonus Video – Key to success in SOCF
Statement of Cash Flow

Depreciation & the Disposal of Non-Current Assets

Depreciation & Disposal of Non-current Assets – Overview
The concept of depreciation in accounting
Understanding Straight-line Method Depreciation
Understanding Reducing Balance Method Depreciation
Disposal of Non-current Assets
Straight-line Method – Preparing asset account
Straight-line Method – Preparing provision for depreciation account
Straight-line Method – Preparing disposal account
Reducing Balance Method – Preparing depreciation & disposal accounts
Depreciation & Disposal of NCAs – FAQs
Depreciation & Disposal of Non-Current Assets

Bad debts, Bad debts recovered, & Provision for doubtful debts

Bad Debts & Provision for doubtful debts – Overview
Understanding Bad debts & Bad debts recovered
Understanding Provision for doubtful debts
How to create journal entries relating to bad debts
Preparing Bad debts account
Preparing Bad debts recovered account
Preparing Provision for doubtful debts account
Bad debts FAQs – Accounting principles applied in provision for doubtful debts
Bad debts FAQs – How can firms reduce bad debt expense

Ratio Interpretation

Ratios & Interpretation – Overview
Why are ratios so important
How to Evaluate Ratios
Profitability Ratios – Gross Profit & Net Profit Margin
Profitability Ratios – Return on Assets, Equity, & Capital Employed
Calculating Return on Assets, Equity, & Capital Employed
Why is ROCE better than ROE
Why calculate liquidity ratios
Liquidity Ratios – Current & Quick
Why quick ratio is better than current ratio
Operating Cash Flow ratio & Calculating liquidity ratios
Gearing Ratios – Debt-to-Equity ratio
How to Evaluate debt-to-equity ratio
Debt vs Equity – How should a business be financed
Gearing Ratio – Interest Cover
How to Calculate Debt-to-Equity & Interest Cover Ratio
Additional Tips #3 of 4: Interest Cover is expressed in 'times'
Efficiency Ratios – Asset Turnover
Efficiency Ratios – Accounts Receivable & Payable Days
Efficiency Ratios – Inventory Turnover
How to Calculate Efficiency Ratios
Valuation Ratios – Earnings Per Share
Valuation Ratios – Price Earnings Ratio & Calculating EPS and PER ratio
Why interpreting ratios is so important
Additional Video – How to save time during longer videos
Ratio Interpretation – Profitability (Part 1/2)
Ratio Interpretation – Profitability (Part 2/2)
Ratio Interpretation – Liquidity
Ratio Interpretation – Gearing
Ratio Interpretation – Efficiency
Ratio Interpretation – Valuation
Ratio Interpretation – Writing a conclusion
Additional Tips #4 of 4: How to interpret ratios (Recap)

Conclusion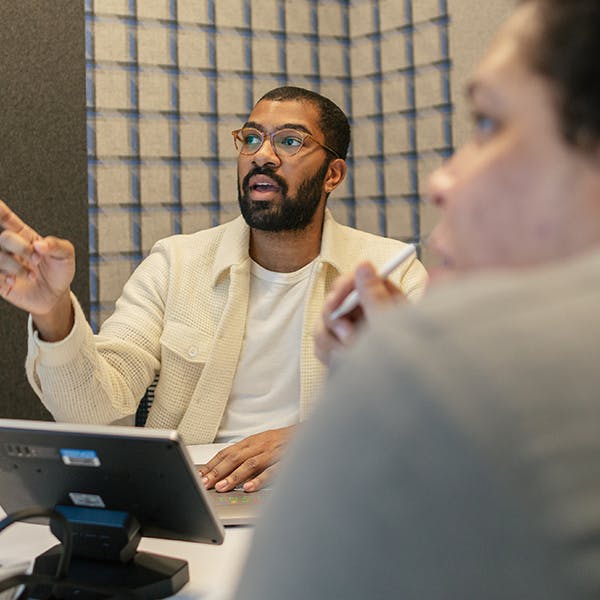 Google Data Analytics [Coursera]
Time remaining or 864 enrolls left
Udemy Coupon Code 100% off | Udemy Free Course | Udemy offer | Course with certificate