AWS Certified Solutions Architect Professional Practice Exam
Attend this AWS SAP-C01 Practice Certification Exam will get a Good Score 80% on Main Exam
Language: english
Note: 0/5 (0 notes) 384 students
Instructor(s): Malika Idokhsan, Azurex13 AWSx7 GCPx6 ITIL4 PMP
Last update: None
What you'll learn
Prepare AWS Certified Solutions Architect Professional certification
Get ready to pass the AWS Certified Solutions Architect Professional exam
Test your knowledge in AWS Certified Solutions Architect Professional
Full coverage of the AWS Certified Solutions Architect Professional certification
Requirements
Complete AWS Certified Solutions Architect Professional Course
Description
People who play the position of a solutions architect should take the AWS Certified Solutions Architect – Professional (SAP-C01) exam. The test verifies a candidate's expertise in creating distributed applications and systems on the AWS platform as well as their advanced technical skills.
The exam verifies a candidate's competence in the following areas:
· Create and release applications that are fault-tolerant, highly available, dynamically scalable, and dependable on AWS.
· Based on specified requirements, choose the proper AWS services to create and deploy an application.
· Transfer multi-tier, complicated apps to AWS
· Create and introduce scalable operations for the entire company on AWS
· Employ cost-control measures
This exam covers all the following domains:
Domain 1: Design for Organizational Complexity
Domain 2: Design for New Solutions
Domain 3: Migration Planning
Domain 4: Cost Control
Domain 5: Continuous Improvement
Our professionals created these practice tests, which are remarkably similar to the real exams. Because of this, the students will appreciate the work we put into creating this amazing selection of questions from all five disciplines.
These AWS Certified Solutions Architect – Professional (SAP-C01) exams has the following distinctive characteristics:
MORE THAN 300 QUESTIONS

Has 5 Full Tests and Updates will be accommodated in a Bonus test.

ACTUAL EXAM ENVIRONMENT

Mimics the real and latest AWS Certified Solutions Architect – Professional (SAP-C01) exam that helps pass the exam with great confidence.

EXPLANATIONS and REFERENCE LINKS

The answers that must be explored have the explanation or reference links where the candidates will find the solution's complete explanation.

RESPONSIVE INSTRUCTORS

Our team has experts to address the problems in a very feasible time.

MOBILE-COMPATIBLE

Candidates can save time by practicing the practice exam everywhere, anytime with their smartphone!
Exam results:
Passing or failing the AWS Certified Security – Specialty (SCS-C01) exam is the only option. The exam is graded against a minimal level set by AWS experts who adhere to best practices and industry standards for certification.
Your exam results are given as a scaled score between 100 and 1,000. The required mark to pass is 750. Your exam-wide performance is represented by your score, which also indicates whether you passed or failed. Scaled scoring models make it easier to compare results from different exam types that could have slightly varied degrees of difficulty.
A table of categories of your performance at each section level may be included in your score report. This data is meant to offer broad feedback on how you performed on the exam. You don't need to get a passing grade in each section of the exam because it uses a compensating scoring approach. You only need to pass the overall test.
There are different weights assigned to each component of the exam, so some areas have more questions than others. The table provides general data that identifies your assets and liabilities. Interpret section-level feedback with care.
These practice exams were prepared by our professionals, who gave it their best.
When compared to taking the exam repeatedly, this course is incredibly inexpensive. The AWS Certified Solutions Architect Professional (SAP-C01) exam is also passed by candidates who use our practice tests on their first attempt.
NOTE
These AWS Certified Solutions Architect – Professional (SAP-C01) exams are prepared by professionals. For success, we advise retaking the practice tests until you receive a grade of at least 90%. We also advise you to explore the provided links and explanations in order to widen the scope of your research.
Who this course is for
AWS Certified Solutions Architect Professional Exam candidates
Course content
AWS SAP-C01 Exam #1
AWS SAP-C01 Exam #2
AWS SAP-C01 Exam #3
AWS SAP-C01 Exam #4
AWS SAP-C01 Exam #5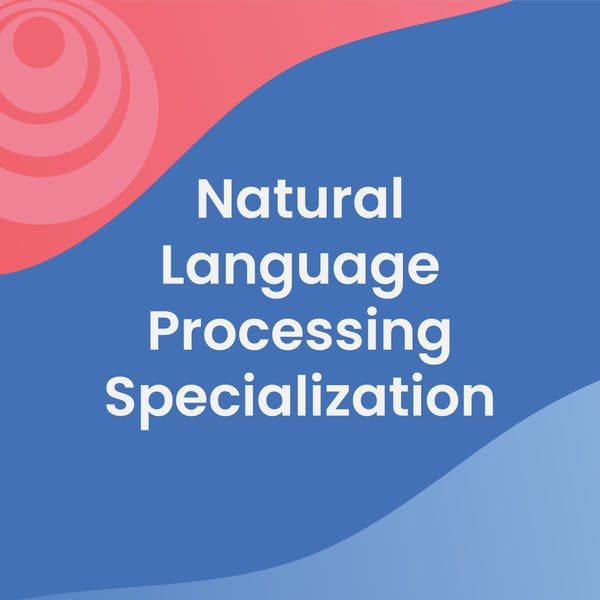 Natural Language Processing [Coursera]
Time remaining or 616 enrolls left
Udemy Coupon Code 100% off | Udemy Free Course | Udemy offer | Course with certificate