Become a 6-figure Fiverr Freelancer: Content Writing Edition
Learn Fiverr Freelancing and Content Writing, get Fiverr Seller Plus and become a top seller. I did it, and you can too.
Language: english
Note: 0/5 (0 notes) 521 students
Instructor(s): Devieka Gautam
Last update: 2021-12-24
What you'll learn
Learn to leverage Fiverr – a famous freelancing website
Increase your Gig Ranking and Seller Success
Become a 6 figure Freelancer on Fiverr
Amp up your Content Writing earnings
Embrace the Digital Nomad Lifestyle via Fiverr
Requirements
No freelancing experience is required.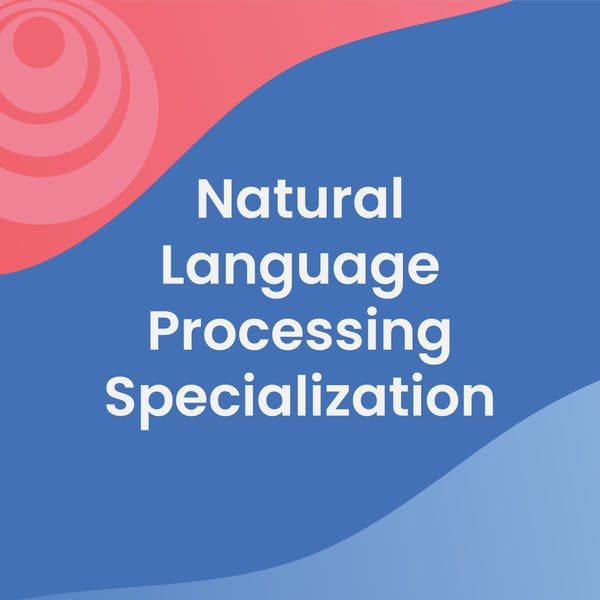 Natural Language Processing [Coursera]
Description
Do you prefer freelancing and remote work? Do you love content writing or even digital marketing? Are you interested in making 6 figures from it?
Welcome to the beautiful world of Fiverr – a Stevie® Awards Winner Freelancing Business Website.
About me:
I am a successful Fiverr Seller and a Content Writing Freelancer, and I started my Fiverr Freelancing journey in March 2020 after my corporate job at a Fortune 200.
What will you gain from this course:
For the initial 3-4 months after I joined Fiverr, I was lost as to how Fiverr operates. I wish I had this course then! Since then, fortunately, I learned everything on my own and now making decent money on Fiverr. More importantly, I get to live that digital nomad lifestyle. I will teach you how to get started on Fiverr, and not just that, I will show you how to make good money off it.
Who is your class for?
If you're hearing about Fiverr for the first time or if you are on Fiverr but wondering how to Level up, this course is for you. With some serious hacks to quickly make your way up the freelancing ladder while making money, I have ensured that this course suits all levels.
Why my course?
The best part about this course is that it is interactive. So you will not just find relevant content but a step-by-step method of how I operate my profile with real-life client examples and the mistakes I have committed, but you shouldn't!
This is that honest and refreshing Fiverr course that you have been looking for, for a long time now.
Because I believe in customer service, if you have any questions or concerns about amping up your freelancing journey, make sure you write to me, and I shall help you happily!
Now, let's make money via freelancing, shall we? Cheers!
Who this course is for
From content writers to digital marketers, this course is for all freelancing enthusiasts.
Course content
Introduction to Freelancing on Fiverr

Introduction to the course
My Fiverr Journey
Fiverr Vs Upwork
Setting up your Fiverr Account
Understanding Seller Levels

Section 2: Making your 1st gig

Making your 1st Gig
Naming your Gig
Keyword Research
Pricing your Gig
TrickShot: Utilizing Gig Extras
Description & FAQ
Optimizing Requirements Section
Updating Gallery
Publishing your Gig

Section 3: Amping up your Fiverr Freelancing

TrickShot: Promoting and Protecting your gig
Getting your 1st Order – Using Buyer Requests
Using Quick Responses – Message Templates
Communicating with Buyers
Upselling your Gig
Getting Great Ratings and Reviews
TrickShot: Tackling Negative and Positive Reviews
Promoting your Gig
Seller Plus & Fiverr PRO
Fiverr Ban – Reading Terms of Service (TOS)

Section 4: Bonus – @Fiverr_Feminist
---
Time remaining or 481 enrolls left
Udemy Coupon Code 100% off | Udemy Free Course | Udemy offer | Course with certificate