Blogging Essentials 101: How To Make Money Online
Learn how to find a profitable niche, build a successful blog, monetize it and promote it to your target audience
Language: english
Note: 4.5/5 (73 notes) 3,123 students
Instructor(s): Indian Institute of Digital Education – IIDE
Last update: 2022-01-14
What you'll learn
The 5 most profitable blogging niches
Steps for creating an interesting blog that receives high traffic
How to identify the most suitable niche for your blog
Guidelines for choosing a suitable platform, domain name, hosting server, etc.
How to fully optimize each element of your blog and increase overall functionality
Tips for writing catchy headlines and descriptions, identifying the optimal word count, integrating good graphics, etc.
Tried-and-tested online tools that can you can use to enhance your blog quality
What is On-Page SEO and how it helps to increase your blog's visibility
Tips & Best Practices for On-Page SEO
How to monetize your blog
How to make your blog eligible for a Google AdSense License
Guidelines for using Google AdSense correctly
How to get started with Affiliate Marketing
Setting up an Amazon Associates Account
How to rank your blog higher on search engines
Various content promotion strategies, such as SEO, SEM, E-mail Marketing, Remarketing, Social Media Marketing, etc.
Requirements
A working computer, either Windows, Mac or Linux.
A modern browser like Chrome, or Firefox.
Stable Internet connection
Interest in blogging or content writing
No prior knowledge required as everything will be covered in this course.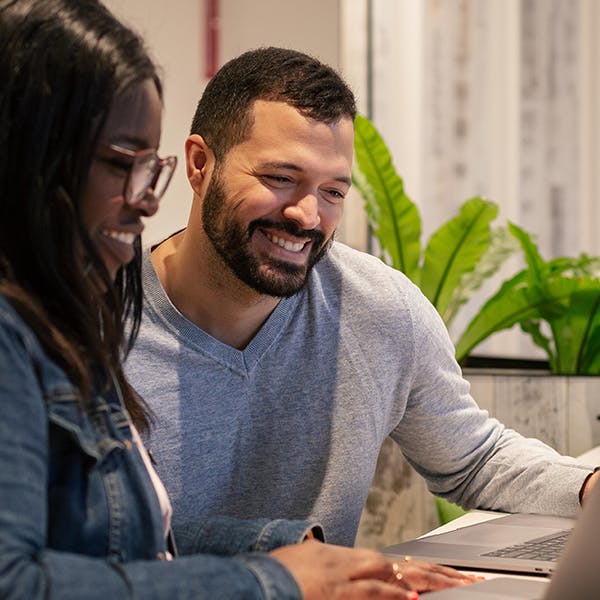 Google Project Management [Coursera with Google]
Description
In today's world, content writing and blog writing are ever-growing skills that can be utilized in any industry.
A blog has limitless potential. With the right tips and practices, you can ensure that your blog reaches your target audience anywhere in the world.
Be it fashion, food, travel, or tech, you can cover any niche of your choice and share your expertise with others.
And the best part? You can make money online by blogging about things that you are interested in.
But starting a blog can be confusing. From choosing the correct platform to promoting your content, there are many steps involved in the process. Here's the good news: All of this is easier than you think!
In this Masterclass, you will learn all the steps you need to know to set up your own blog. You will learn how to combine creative ideas with practical tools and concepts. You will learn how to build a blog around the right niche and promote your content to the right audience, both through free and paid means.
And once you have understood the basics, you will also explore available monetizing tools such as Google AdSense and Affiliate Marketing.
What is this Masterclass about?
Our trainer, Huzaifa Dhapai, an Experienced Blogger and Digital Marketing Specialist, will first guide you through all the essential steps of setting up your blog. Then, he will explain how you can use Google AdSense and Affiliate Marketing to start earning from your content. All you need to do is follow along and put these tried-and-tested tips to good use!
This free Blogging Masterclass dives deep into Fundamentals of Blogging and Monetizing your Blog. You will learn:
How to start a blog

How to identify profitable blogging niches

How to choose the right blogging platform,

What is a domain name and how to get one for yourself

What is hosting and things to keep in mind while purchasing hosting

How to optimize different elements of your blog to get more reach and visibility

What is On-Page SEO and how to implement it

How to rank your blog higher on search engines like Google

Useful online tools for blogging, such as proofreaders, headline analyzers, etc.

How to make money from blog writing

How to get a Google AdSense License

Dos and Don'ts of Google AdSense

Basics of Affiliate Marketing

How to get started with Amazon Affiliate Marketing

How to promote your content and drive more traffic towards your blog

How to increase your blog's visibility using various Digital Marketing strategies

Introduction to Remarketing, Email Marketing, Social Media Marketing, and more.
You will also get:
Certification of Completion from the Indian Institute of Digital Education.

Fast and Friendly Support in the Q&A section
Who should watch this Blogging Masterclass?
Anyone looking to get introduced to Blogging & Blog Monetisation

Content Writers looking to create their own Blogs and looking to learn about blog writing

Online Business Owners and Startup Founders

Anyone interested in blogging

Digital Marketing students and professionals looking to upskill

Anyone looking to create an online blog or affiliate marketing website
About the Trainer:
Huzaifa Dhapai is an experienced founder with a demonstrated history of working in the internet industry. Being a passionate tech-blogger, Huzaifa is the founder of WebVerge and has his own blog, TechVerge. Additionally, he has been instrumental in the creation of multiple affiliate marketing websites. Huzaifa's expertise in WordPress website building, Blogging, and Search Engine Optimization combined with his ability to simplify even the most complicated subjects make him the ideal trainer to learn WordPress the fundamentals of blogging.
So, buckle in and follow all the tips shared with you. By the end of this Masterclass, you will be equipped with all the knowledge and skills that you need to transform your passion into profit!
Who this course is for
Anyone looking to get introduced to Blogging & Blog Monetisation
Content Writers looking to create their own Blogs
Content Writers looking to learn about blog writing
Digital Marketing students and professionals looking to upskill
Online business owners
Local business owners looking to expand their brand by establishing an online store
Anyone looking to develop SEO-friendly, functional blog
Anyone looking to create an online blog or affiliate marketing website
Anyone who is interested in blogging
Course content
Blogging Masterclass

Introduction to Blogging
How to Make Money Via Blogging
How to Start Your Own Blog
Do's & Don'ts of Google AdSense
Affiliate Marketing
How to Promote Your Content
---
Udemy Coupon Code 100% off | Udemy Free Course | Udemy offer | Course with certificate