Business Fundamentals & Questions to Answer Before Launching
Business Fundamentals – Business Strategy – 36 Fundamental Questions You Must Ask and Answer to Succeed at Business
Language: english
Note: 4.1/5 (96 notes) 19,230 students
Instructor(s): TJ Walker
Last update: 2021-10-27
What you'll learn
Business Fundamentals
Business Strategy
Entrepreneurship
Key Questions to Ask Before Starting a Business
Startup Business Tips
Requirements
A willingness to answer tough questions concerning business fundamentals and your dreams
Description
Business Fundamentals & 36 Questions to Answer Before Launching
Business Fundamentals – Business Strategy – Fundamental Question You Must Ask and Answer to Succeed at Business

You can save yourself mass amounts of time and headaches by establishing your new business upon a solid foundation. This 1-hour beginners course teaches you the 36 questions that are essential for any new business leader to answer before beginning a new venture.
Your business fundamentals instructor, TJ Walker, is a serial entrepreneur who has worked closely with thousands of business leaders to help them create and build their businesses. Walker delivers a candid and no-holds-barred assessment of what it really takes to launch a successful business.
In this course, you will learn how not to get sidetracked with elaborate business plan revisions, legal documents, and constant revisions of your logo. Instead, you will learn how to focus on your unique value to your customers and clients. You will learn to develop a laser like focus on sales, revenues, and profits. You will learn to avoid the pitfalls that destroy most businesses within the first year. This course takes the most important principles found in 30-hour business fundamentals courses and boils it down to what is most essential, and does so with just 36 questions in 1 hour.
If you are ready to get serious about running a real business, then this course on business fundamentals is a great place for you to start. Please enroll in this business fundamentals course today.
This Business Fundamentals course is ideal for anyone searching for more info on the following: MBA – MBA courses – design thinking – an entire MBA – SaaS – an entire MBA in 1 course – MBA in a box – business management – entire MBA. Plus, this course will be a great addition to anyone trying to build out their knowledge in the following areas: business strategy – entrepreneurship fundamentals – business analysis.
Who this course is for
Aspiring Entrepreneurs
Prospective Business Owners
Startup Founders
Business Students
Course content
You Can Launch a Successful Business

Business Fundamentals & Questions to Answer Before Launching Promo Video
How to Get the Most Out Of This Class
Know What Kind of Business You are Trying to Create
Why Do Most Businesses Fail?
Who Is Your Instructor for this Business Fundamentals Course?

Key Questions To Steer You In The Right Direction

The Details Can Wait -Time to Answer Fundamental Questions
Zero In On Your Competition
What Problem are You Solving?
Are You Building a Home-Based Business?
How Can You Be #1 in the World to You Customers?
How Much Capital Do You Need to Start Your Business Today?
How Long Is Your Runway?
Do You Really Need to Quit Your Day Job?
What Is the #1 Way Your Customers Will Find You?
How Will You Communicate With Your Prospects?
Who Is Your Ideal Customer?
Who will Your First 10 Customers Be?

Now, for Some Really Tough Business Fundamentals Questions

Do You Realize Your Business Idea Is Worthless?
How Do You Want Your Business to be Judged?
Are You Going to Go High-End or Low-End?
Can You Make Your Business Truly Worthwhile to You?
Are You Wasting Too Much Time on a Business Plan?
Do You Know What Cures all Other Problems In a Business?
Can You Love this Business for the Next 7 Years?
Can You Control Your Supply Chain?
Is Your Business Idea Stupid?
Can You Focus On Just this One Business?
Are You Hiring Employees for the Right Reasons?
Do You Need an Office?
Are You Willing to Be Head of Sales and Marketing?
Are You Willing to Ask People for Money?
Are You Willing to Communicate With Customers On Their Terms?
Are You Wasting Time on Lawyers, Business Cards, Logos, Etc?
Are You Wasting Time on Other Nonsense?
Are You Wasting Too Much Time on Your Website?
Do You Have a Prototype?

Conclusion to Business Fundamentals Course

One Last Chance to Make This Course Better for Your Permanent Learning Library
Do You Waste Time with Excessive Secrecy?
Do You Have a Minimum Viable Product?
Are You Willing to Ask Questions On How to Improve Your Business?
Good Luck In all Your Future Business Ventures!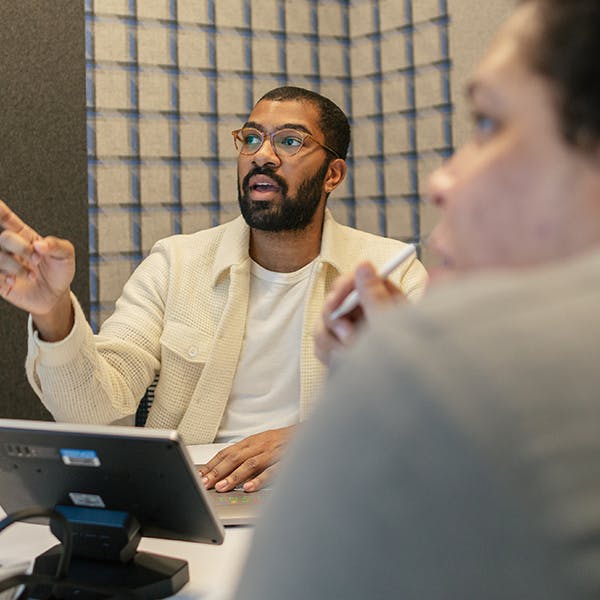 Google Data Analytics [Coursera]
Time remaining or 524 enrolls left
Udemy Coupon Code 100% off | Udemy Free Course | Udemy offer | Course with certificate