Certified Kubernetes Security Specialist (CKS) Practice Exam
Take your learning experience one step above with our Certified Kubernetes Security Specialist Practice Questions.
Language: english
Note: 1.0/5 (1 notes) 1,128 students New course
Instructor(s): IP Specialist
Last update: 2022-09-22
What you'll learn
Students will be able to Pass the Kubernetes Security Specialist Certification Exam successfully on their first try
Students will be able to take Kubernetes Security Specialist Certification Exams with confidence after completing this course
Students will learn to stay ahead of industry trends.
Benefit from a well-structured course that takes you through everything you need to know step by step.
Gain essential skills that will give you a competitive edge in the job market.
Students will get more than 140+ practice questions, boosting their confidence level.
Understand the solutions to protect the Kubernetes Platform and containerized based applications
Requirements
Basic understanding of the exam objectives.
Determined to pass the exam in the first go.
Description
IP Specialist's Practice Questions are dedicatedly designed for certification exam perspective. The collection of these questions from our technology workbooks are prepared to keep the exam blueprint in mind covering important and necessary topics. It is an ideal document to practice and revise your certification
We have a wide range of CKS : Certified Kubernetes Security Specialist practice questions covering all aspects of the Kubernetes Security certification exam. Our Kubernetes Security Specialist Practice Questions are an excellent way to prepare for your certification exam. The practice questions are designed to help you identify areas where you need further study, and they also provide a great way to review the material covered in the exam.
If you want to enhance your skills on a wide range of best practices for protecting Kubernetes platforms and container-based applications during development, deployment, and runtime, this value-packed CKS Practice questions course is for you! Our Kubernetes Security Specialist Practice questions will help you in your certification exam by giving you the ability to test your knowledge in real-world scenarios. This will give you an edge over other candidates who have not had the opportunity to practice with these types of questions. In addition, you will be able to see how well you know the material by gauging your performance on the practice questions. With this information, you can focus your study efforts on the areas where you need the most improvement. As a result, you will be better prepared for the actual certification exam and more likely to earn a passing score.
Reasons why our Kubernetes Security Specialist Practice Questions are the best of the rest:
Make sure you pass your certification exam the first time with our CKS practice questions that closely match the real test.

Gain experience and confidence by practicing with questions specifically designed to help you ace the Certification Exam.

Take your learning experience one step further with unique explanations for each question.

Get a sneak peek at what to expect on the Kubernetes Security Specialist exam, including the types of questions and topics covered.

Practice makes perfect – The more you practice, the better you will perform on test day. Our questions are written by experts who understand what it takes to pass your certification exam.

Improve your chances of success – Use our practice questions to increase your chances of passing your certification exam on the first try.

Study at your own pace.
What will be included in this Kubernetes Security Specialist Practice Questions Course?
Our Kubernetes Security Specialist Practice Questions will cover the basic and intermediate concepts of Kubernetes with Linux. By the end of this Practice questions course, you should have a good understanding of how to secure different components of Kubernetes applications, environments and be able to apply them to real-world scenarios.
With our help, you can pass the Kubernetes Security Specialist certification exam with flying colors.
Good Luck!
Who this course is for
A Certified Kubernetes Security Specialist (CKS) is a skilled Kubernetes practitioner (requires CKA certification) who has proven proficiency in a wide range of best practices for protecting Kubernetes platforms and container-based applications during development, deployment, and runtime.
Students preparing for the CKS certification exam who want to pass with confidence at the first attempt
Those who feel ready to work in a real-world environment and want to gain solid experience in Kubernetes Security Concepts
Aspire to Master Certified Kubernetes Security Specialist (CKS) Knowledge
Course content
Practice Test 1
Practice Test 2
Practice Test 3
Practice Test 4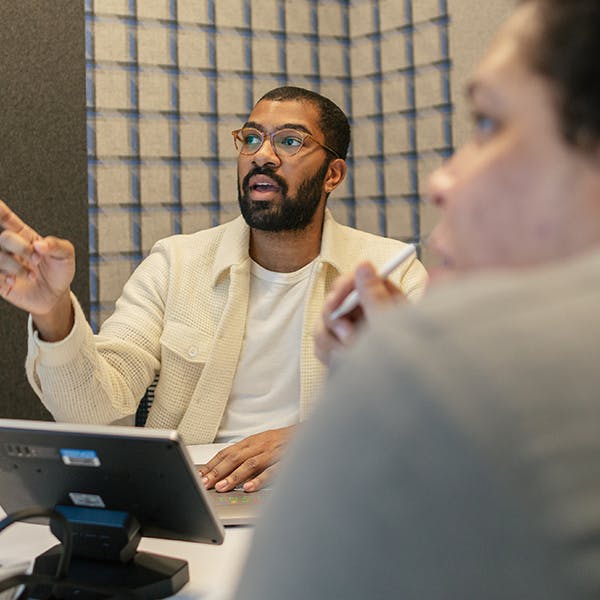 Google Data Analytics [Coursera]
Time remaining or 879 enrolls left
Udemy Coupon Code 100% off | Udemy Free Course | Udemy offer | Course with certificate