CLF-C01:AWS Certified Cloud Practitioner Practice Exams 2022
Pass your CLF-C01 AWS Certified Cloud Practitioner exam ! New Practice Tests With the Most Relevant Questions
Language: english
Note: 0/5 (0 notes) 11 students New course
Instructor(s): Amira Mekkaoui
Last update: None
What you'll learn
CLF-C01: AWS Certified Cloud Practitioner Practice Exams
Prepare yourself for the final exam
Be ready with the newest questions
Brace yourself with the most relevant questions
Requirements
AWS Cloud Practitioner Practice Courses
Description
This exam helps organizations identify staff members and equip them with the knowledge essential to building cloud initiatives. The AWS Certified Cloud Practitioner certification validates cloud proficiency and foundational knowledge of AWS.
These practice tests are designed by our experts to simulate the real exam format. Here, you will get unlimited access to 5 practice tests with 65 unique questions in each .
The AWS Certified Cloud Practitioner CLF-C01 exam validates the basics skills on the AWS platform. It is your first step to take your career and salary to the next level with an AWS Cloud Practitioner certification!
You can take the exam with a fearless approach and get certified in your first attempt itself. Only the basic skills are expected from an AWS beginner and the expert skills such as AWS Coding, Designing the AWS architecture, troubleshooting, migration, load/performance testing, etc., are not required for this certification exam.
You cannot earn an Amazon certification easily so you need to prepare your exam from authentic and valid sources. For excellent preparation, you can follow our practice tests that can help you achieve very high score in the final exam. This is a concisely written guide with to the point information that has been compiled by qualified experts of the field.
Domain:
Domain 1 : Concepts du cloud 26 %
Domain 2 : Sécurité et conformité 25 %
Domain 3 : Technologies 33 %
Domain 4 : Facturation et tarification 16 %
TOTAL 100 %
Exam Structure:
Exam Duration: 90 Minutes
Exam Format: Multiple Choice and Multi-Response Questions
Number of Questions: 65 Questions
Passing Score: 70%
Exam Fee: $100 USD
Whose this exañ for?
The AWS Certified Cloud Practitioner (CLF-C01) exam is for anyone who can actually demonstrate overall knowledge of the AWS Cloud, independent of function specific.
The exam validates the candidate's ability to perform the following tasks:
Explain the value of the AWS Cloud

Understand and explain the AWS shared responsibility model

Understand security best practices

Understand cloud costs, economics and billing practices AWS

Describe and position core AWS services including compute, network, basics data and storage

Identify AWS services for common use cases
Who this course is for
People Wishing To Have a AWS Certified Practitioner Practice Certificate
Course content
Practice test 1
Practice test 2
Practice test 3
Practice test 4
Practice test 5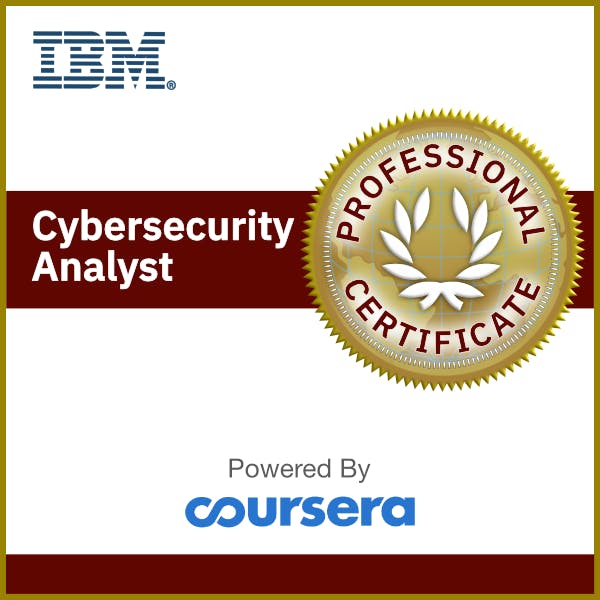 IBM Cybersecurity Analyst [Coursera with IBM]
Time remaining or 989 enrolls left
Udemy Coupon Code 100% off | Udemy Free Course | Udemy offer | Course with certificate