Decluttering – Complete Organizing Home, Office, Life Course
Decluttering Your Life – Organization, Home Improvement, Minimalist Lifestyle, and Computer Organization Techniques
Language: english
Note: 4.4/5 (819 notes) 33,676 students
Instructor(s): TJ Walker
Last update: 2022-03-15
What you'll learn
How to Declutter your Life
Home Organization
Life Organization
How to Remove Clutter From Your Household
How To Prioritize Possessions
How to Declutter Your Bedroom, Kitchen, Attic, Basement, Home, Car, Yard and Office
Requirements
A willingness to Throw Stuff Away
A willingness to Donate or Sell Stuff You No Longer Use
A Desire for a Clutter-Free Life
Description
Decluttering – Complete Organizing Home, Office, Life Course
Decluttering Your Life – Organization, Home Improvement, Minimalist Lifestyle, and Computer Organization Techniques
You can declutter your life and start to enjoy your home, office, car, and surroundings on your own terms. Your clutter no longer has to fill up your space and your life.
Decluttering can seem so overwhelming that it just seems too hard to even start. This course will make it easy for you to start Decluttering today! And you won't have to stack your underwear or color-coordinate your socks either.
Clutter is filling up every inch of our lives, not just our closets and bedroom, but also our minds and free time. Clutter comes not just from junk mail and clothes that no longer fit, but also from social media notifications and constant emails from Groupon to buy more stuff!
You can take control of your life and your surroundings. This unique, groundbreaking course goes deeper than any other course on Decluttering by going to the true sources of all clutter in your life. You can have a clutter-free life and one that has true mindfulness attached to most of your day.
Message from the instructor
"The problem with so many courses and books on Decluttering isn't that they don't have good ideas and suggestions. the problem is that the instructors are people who have always been neat and organized. Decluttering is second nature for them. I, on the other hand, am naturally messy and sometimes sloppy. I had to come up with a system that works for me and people like me. My unique system of creating SelfieSpeak audio Programming (SSP) will build a system for you to live clutter-free forever!" TJ Walker
TJ Walker has had more than one dozen best-selling personal development courses here on Udemy and is one of the most prolific and successful personal development trainers in the world (online and offline).
TJ is also renowned for responding to each and every student's questions, concerns and issues in a timely manner. TJ is a truly accessible instructor!

Here is what Udemy students say about this course:
"I'm enjoying the straightforward teaching style. He explains the important "take-home message" and is providing practical tips to start organizing now." Megan Fencil
"I originally thought this was going to be like a Martha Stewart tutorial but instead the straightforward common-sense recommendations are fantastic. He's delved into many aspects that I never even thought needed to be addressed but now I realize they do. Excellent!!!" Jennifer Douglas
"I feel that I have clutter in my life, and the teacher is motivating me to clean up." Luz Loza
"Absolutely! This is what I need in my life. Something to lift up my spirit to declutter unnecessary things in my life" Nur Shuhadah Salim
"Very clear, structured. I love the fact that you can just listen to it while you do something else. You do not have to watch it, just listen and let the message sink in. Very pleasant voice" Eva Schunicht
"Topics are very well discussed and has been explained very well" Bryan James Ilaga
"I like the way TJ breaks down each area/part of one's house or life and clarifies how to declutter to bring about a better harmony/quality of life. For me, it's well worth following, so I can concentrate on what is important, and save so much time. " Paul Murphy
"I love the content and the delivery. The anecdotes used to hit the point home and I have been pushed to action. The course is holistic and tackles all areas of your life." Cat
"Because I have reached the age where I no longer feel the need to keep up with the "Jones" I Just want to be comfortable and be able to do as I please and not feel the need to be a slave to my cleaning or Internet Blogs I read." Janice K. Fretta
"Very good course which changes the way we think. Very useful in leading a minimalist life. " Vaishnav Ajith Nair
"I feel that I have clutter in my life, and the teacher is motivating me to clean up." Luz Loza
"Because already working on me, while I'm washing I can't stop to cleaning my drawers. Loving it!! Thank you!!!" Cacilda Camilo-Ramos
"Loving it… Also helps I love to declutter but now even more constructively. Hoping to use this as a basis to set up my new business" Karen Fagan
"Thank you. I really needed this. Lost my beloved mother coming up 6 yrs next month and I'm still holding on to more things than I should. Hopefully, I can start decluttering really soon." Maxine Smith
Please enroll now to begin your Decluttering process today.
This Decluttering course is ideal for anyone searching for more info on the following: design thinking – innovation – creativity – creative – thinking – problem solving – graphic design – procreate – thinking – creative problem solving. Plus, this course will be a great addition to anyone trying to build out their knowledge in the following areas: creative writing – writing – innovation.
Who this course is for
Anyone currently Living In Clutter
Lazy People Who Need a System for Clutter-Free Living That Doesn't Depend on Will Power
Messy People who have Tried Other Decluttering Systems in the Past that Didn't Work
Homeowners
Students
Busy Executives
House Husbands
House Wives
Course content
Live a Clutter-Free Life!

Decluttering – Complete Organizing Home, Office, Life Course Promo
Quick Win! – Start Right Now with One Fast Victory!
Another Quick Win – Conquer One Small Area To Declutter Now!
This Course Will Take You Much Deeper than the Clutter in Your Home
Marie Kondo Is Great! This Is How We Add to Her Insights
Make Sure Your Stuff Is Here To Serve You, and Not the Other Way Around
It's Not Always about Being a Minimalist, It's About Maximizing Your Life
Living a Decluttered Life Can Be as Easy As Talking a Selfie
2 Mega Concepts: 1. Throw Away Stuff 2. Stop Buying Stuff You Don't Need
Find Your WHY Motivating You to Declutter
A Better Deal than Self-Storage…Pouring Your Money Down the Drain
Make Sure You Are Not a Hoarder
Throw It Away If You can Replace it for X$ or Less
Turn Your Default Decision Making Process Into a Decluttering Machine
Sell Your Stuff To Other People, and Here Is How To Do It
Free is Never Free. Say NO to FREE
You Must Schedule Time On Your Calendar for Decluttering and Organizing
Decluttering This Course for You Now

A Stronger Framework for Decluttering Your World

The Overabundance of Stuff is Crowding Out Thought
Easiest solution don't buy junk in the First Place
Throw Stuff Away To Clear Your thoughts
Get Ready for Your SelfieSpeak Audio
You Control Your Possessions

Decluttering Your Home, Office and Life starts with Decluttering Your Brain

Dealing With the Source Of Disorganization in Your Brain
The Easiest Way to Rewire Your Brain
Passive Brainwashing for You
Don't Over-Complicate this Make the Simplest Audio Production Ever
No Problem If You Hate Technology
Simple Solutions to Common Problems When Making Your Audios
Nobody Likes the Sound of their Own Voice
Improving Every Single SelfieSpeak Audio
Time to Make Your Own Decluttering SelfieSpeak Program (SSP)

Home Improvement – Declutter Your Home Starting With Your Bedroom

You Can Have a clutter-Free Bedroom
Make Your Own Darn Bed
Keeping Clothes You Love
Shoes are Great, but Not The Ones You Never Wear
The Digital Detox for Your Bedroom
Get Rid Of Other Stuff That Doesn't Belong In Your Bedroom

Declutter Your Kitchen

Imagine the Beauty of a Clean, Clutter-Free Kitchen
Journey to the Back of Your Refrigerator
When, Exactly, Is the Last time You Used That Food Processor?
Making Sure You Are Eating 21st Century Food
While You are Organizing Your Kitchen, Get Rid of Food That Is Killing You

Declutter Your Garage

Your Car Can and Should Fit In Your Garage
Eliminate Your Graveyard of Indecision
Tool Time for Inventory
Get It Off the Floor of Your Garage

Declutter the Rest of Your House

You Don't have to Be Instagram-Worthy, But…
You Don't Need a Storage Room
Touch Every Object In Your House Now and Reflect
Junk Your Junk Mail Now
You Aren't obligated to Become a Permanent Museum for Wedding Presents

Your Kids Can Be Guided Toward Clutter-Free Living

Your Kids Can Help, Not Hurt, Your efforts to Declutter – Really!
Here Is How You Can Ethically Bribe Your Kids to Get Rid of Old Toys
Make Your Own Bed Kid!

You Can Have a Yard You Are Proud Of

Your Yard Can Be Clean and Attractive
The Sun, Rain, and Wind Are Great Clutter-Creating Machines
Figure Out What Is Natural Versus What Is Unsightly Weeds

Your Car Can Look Great, Inside and Out

Make Your Car a Joy to Enter
Put a Garbage Can In Your Car
Never Confuse Your Car with a Free Mobile Self-Storage Unit
You Can Put More Than Gloves in Your Glove Compartment, But…
Your Car is Not a Pantry
Wash The Outside and Inside of Your Car Occasionally

Oops, We Almost Forgot the Attic and Basement

Sure, You Could Use Your Attic and Basement for Storage, But…
Make Sure You Aren't Storing a Fire Hazard
Your Attic Is Not Auditioning for a Role In an Old Movie
Don't Force Your Kids To Sort Through Your Junk When You Die

Create A Home Office You Look Forward to Stepping Into Each Day

Your Home Office Can look Inviting and Conducive for Work
Never Touch Paper More Than Once
Look At Email Once and Deal With It
Your Home Office Needs to Look Good and Impress One Person: You
Nobody Is Impressed With Your Book Collection Get Rid Of books You Don't Use
Don't Fool Yourself, You Are Not More Creative With a Messy Desk

Don't Let Your Computer Be a Digital Clutter Magnet

Your Clutter-Free Computer
Email Isn't Going Away
Don't Let Email Consume Your Day
Once a Day, Your Email Box Needs to Be Empty
Limit How Often You Check Your Email
Shorter Is Better
Use Your Subject Line to Maximum Advantage
Create Categories and Folders for Your Email
Make Your Email Address Top Secret Or At Least Semi-Secret
Don't Respond to Email Unless Absolutely Necessary
Productive People Still Use Old, Boring Email Newsletters Because They Work
What You Need to Know About Texting to Enhance Productivity

Miscellaneous Areas Of Life You May Need to Declutter

A Few Other Areas to Declutter
Never Check a Suitcase or Bag When Traveling
Purses, Wallets, and Briefcases – Don't Turn Them Into Dumping Grounds
Time to Declutter Negative People from Your Life

Mastering the Tech Details of SelfieSpeak Programming (SSP) for Decluttering

I'm Lazy and Messy Naturally, That's Why I Need SSPs
No Problem If You Hate Technology
Simple Solutions to Common Problems When Making Your Audios
Nobody Likes the Sound of their Own Voice
Create Your Own SSP for Your Daily Decluttering Habits. Be Specific

Reducing Clutter to Your Brain

Clear Out the Garbage that is Cluttering Up Your Brain
Declutter Your Brain by Writing a Daily Journal
The Source of Your Pollution
A News Junkie is still a Junkie
Your Perfect Media Diet

The #1 Source of Clutter in Your Life Is Your Cell Phone

Gain Mastery Over Your Cell Phone
Cell Phone Hygiene
Block, Tackle, Turn Off
Schedule Your Cell Phone Time for maximum Productivity and Happiness
SelfieSpeak Audio to Gain Control of Your Cell Phone

Declutter Your Body Now

Stop Throwing Garbage and Junk In Your Mouth
The Third Big Overabundance
It Is OK to Be Hungry Occasionally
Everything You Need to know About Eating
Don't Worry about How You Look to Others But How Your Body Feels to You
Most of Us Have to fight the Battle of the Bulge
Stop looking for the magic Bullet, Pill or Potion
There are No Obese 95 year olds
Gimmicks Don't Work in the Long-run
It's hard to Create or Transform If You Are Stuffing Your Face all Day Long
There is No Sugar-Coating it, Everything Is covered with Sugar These Days
You Need a Way to Eat in the Real World
Yes Fad Diets Will Work In the Short-term
Eating with Mindfulness Is the Answer
Water Is the Go-To Beverage
Name Your Weight
Eat Until Full and Stuffed, Or Satisfied
Plan for Big Temptations With a Healthy Snack
Vitamins or Not
Weigh Yourself Daily
Get Ready for Your Own SelfieSpeak Audio for Your Own Food Consumption
Eat to Live SelfieSpeak Audio
Course Update – You Should Get on the TikTok App Now

This is The Beginning Of Lifelong Clutter-Free Living!

Throw One Thing Away Every Day
Creating Your Own Vision Of A Clutter-Free Reality for Your Daily Life
Help me Declutter this Course Now
One Last Chance to Make This Course Better for Your Permanent Learning Library
Here Is How You Can Get your Certificate of Completion for this Course
Congratulations! You Are Now Ready to Live a Lifetime Free of Clutter!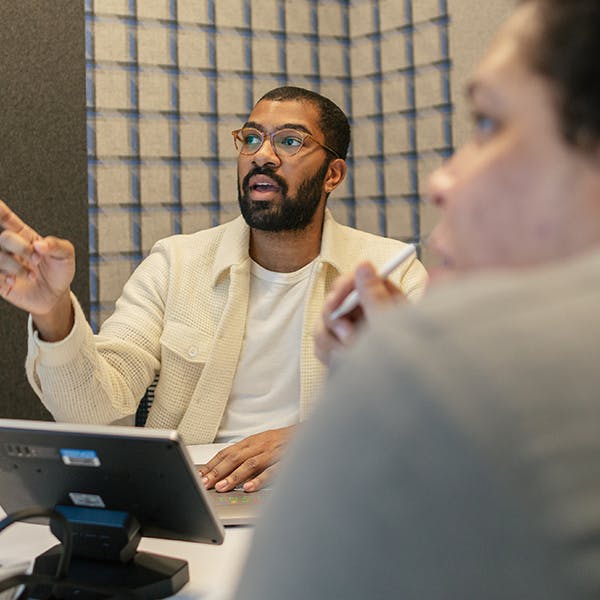 Google Data Analytics [Coursera]
Time remaining or 975 enrolls left
Udemy Coupon Code 100% off | Udemy Free Course | Udemy offer | Course with certificate