Fundamentals of IAS 16 – Property Plant & Equipments
All you need to know about IAS 16 for accounting treatment of fixed assets
Language: english
Note: 0/5 (0 notes) 1 students
Instructor(s): Manish Gupta
Last update: 2022-02-08
What you'll learn
Definitions used in IAS 16
Recognition Requirements
Disclosure requirements
Practical implementation of IAS 16 standard
Requirements
Basic Accounting Knowledge is required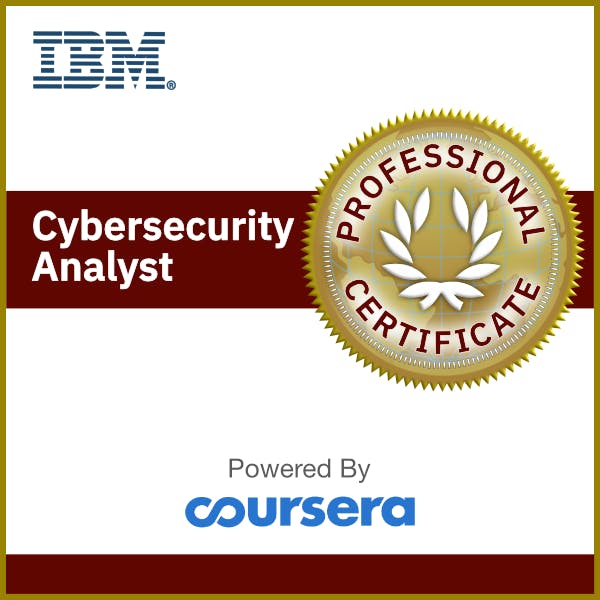 IBM Cybersecurity Analyst [Coursera with IBM]
Description
IAS 16 establishes principles for recognizing property, plant, and equipment as assets, measuring their carrying amounts, and measuring the depreciation charges and impairment losses to be recognized in relation to them. Property, plant, and equipment are tangible items that:
· are held for use in the production or supply of goods or services, for rental to others, or for administrative purposes; and
· are expected to be used during more than one period.
Property, plant, and equipment include bearer plants related to agricultural activity.
IAS 16 applies to the accounting for property, plant and equipment, except where another standard requires or permits differing accounting treatments, for example:
– assets classified as held for sale in accordance with IFRS 5 Non-current Assets Held for Sale and Discontinued Operations biological assets related to agricultural activity accounted for under IAS 41 Agriculture
– exploration and evaluation assets recognised in accordance with IFRS 6 Exploration for and Evaluation of Mineral Resources mineral rights and mineral reserves such as oil, natural gas and similar non-regenerative resources.
The cost of an item of property, plant, and equipment is recognized as an asset if, and only if:
· it is probable that future economic benefits associated with the item will flow to the entity; and
· the cost of the item can be measured reliably.
In this course, we will be learning practical aspects of implementing the standards
Who this course is for
Finance Managers
Operation managers
Accounting Professionals
Course content
Introduction

Definition in IAS16 and Exclusions
Recognition criteria and Impact of Recognition as FA
Measurements of cost for property plan and equipment and exclusion
Component basis of accounting for PPE
Measurement of cost in different scenarios
Subsequent measurements of PPE and Revaluation model
Depreciation Of PPE
Disclosure Requirements for PPE
---
Time remaining or 1000 enrolls left
Udemy Coupon Code 100% off | Udemy Free Course | Udemy offer | Course with certificate