How To Create an eCommerce Website With WordPress
Step-By-Step
Language: english
Note: 4.5/5 (42 notes) 2,242 students
Instructor(s): James Stafford
Last update: 2020-03-21
What you'll learn
In this course, you're going to be creating your online shop step by step with WordPress.
I'm going to show you how you can upload new products to your shop, how you can do reviews, and how you can set up categories for individual products, set prices, and everything to do with your shipping and how to set that up as well. I'm even going to show you how you can set up discount codes to give to your customers.
I'm going to show you how you can move these sections around so you know you don't have to have this section here. For example, you can drag it up here. You can move this featured product section up here. This online shop is completely flexible and you can do anything that you want with it.
I'm going to show you how to customize your footer so you can have different links to the different products in your shop. You're going to have a working menu at the top with store accessories, women's, men's, anything that you can think of or anything that you want to have in your shop.
You're gonna have your own about us page, which tells your customers and your viewers all about you and who you are or what you're doing and all about your products. And you're going to have a contact us page with a working contact form as well as social media icons in case people want to visit you there and carry on the conversation so you can carry on building your community.
Requirements
Nothing is required to get started except a willingness to try something new.
You will be learning some new concepts and when learning something new this can cause fear and overwhelm! It's import that you are aware of this, the "start stops most people" I ask that you just be patient with yourself.
Honor the learning journey. Go through the videos a couple of times to learn the concepts then proceed to apply them..
Description
I'm going to show you how you can have an online store and get it successfully up and running, and I'll be showing you my Dynamic Product Model to get more exposure for your products to sell even more.
I've got a bonus for the end of the video, which shows you how to boost traffic to your shop without you doing a thing, so make sure to watch until the end because this is going to give you maximum exposure, getting you in front of as many people as possible so you can start making money immediately with your new shop! You know it means so much to me that you succeed, I want to hear you tell me in the comments how this video helped you.
So I'm not stopping there either, I want this video to be absolutely everything you need to get your shop online and selling products as fast as possible, and to be honest, I'm making a video that I wish I had when I first started. So I'm going to include my favorite 3 tips and tricks that I use myself daily to stand out from everyone else, and build a strong brand.
This video reaålly does have everything you need to launch your own shop and start selling products online, and to drive your viewers and customers wild with excitement. Let's get started because I can't wait to begin doing this, I'm so impressed with the simplicity of this method you're about to do, that I'm using it myself to create a shop for a friend!
I'm going to show you everything, step by step every step of the way. Take a look at this, 1. What I'm about to show you flawlessly creates your estore, in just minutes. You create a product by just adding a description and a photo. Nothing else is as fast, fun or hassle-free as this. And if you want your customers to not only buy from you but enjoy doing it, have a nice time browsing your shop, getting to know you and your brand and want to come back again and again!
Everything from the menu at the top which shows your different pages, to a featured product section to grab customers attention straight away. Your products look beautiful Payments are transferred directly to your bank or PayPal, and there are options to accept bank transfer, cheque and many more. And this is all powered by one of the most trusted payments platforms on the internet, that is used worldwide by some of the biggest companies.
So you can rest assured you're in good hands, and your customers can have peace of mind too because your shop will state it's got a secure connection. I've made sure your shop can be seen and shared quickly and easily, using beautiful minimalistic social sharing buttons.
So your shop is a click away to appearing on someones Facebook or Twitter feed, so they're friends discover and buy from you as well. And I'll show you the newest and easiest Contact Form that comes built in, and is fully customizable. You'll learn how to tweak it and make it look great, and also seamlessly connect it to your email so visitors can easily contact you. My names Theo and I'm the lead content creator for websites made easy and our regular watchers will already know that, all our content is completely free to you.
We love what we do and just want the people who watch our videos to succeed in their dreams! Whether your a personal trainer, a restaurant, you have a digital product you want to sell, an interior designer, or maybe your a musician or a band? Whatever your goals are I've made sure this video covers everything you need to get you and your product out there. We want our WME community to be the best out there! Just look at how professional and beautiful your shop is going to be!
After you've watched this video and completed your shop, your going to have something incredible, that not many people achieve! And going forward if there's anything you need or any help you're after, we are always here for you. You can find us on our Facebook page, send us a message on our website or join our thriving community and leave a comment on our youtube channel, and we'll be sure to help you.
We also have a fantastic blog full of information to guide you further, it's like an encyclopedia for everything website-related and creating an online business. What I'm trying to say is, we give you everything, that you could possibly need, to make your goals a success.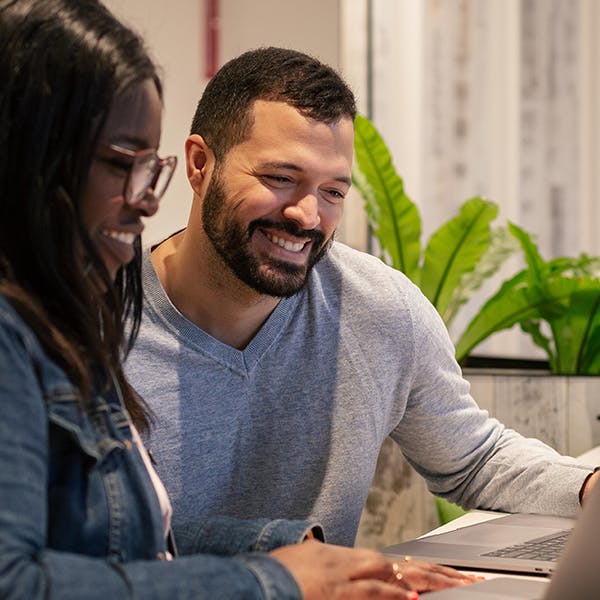 Google Project Management [Coursera with Google]
Who this course is for
This course is specifically designed with the absolute beginner in mind! I have put together the best information I know in terms of creating a profitable eCommerce website that is setup properly to get new customers! Truly anyone can get started with this course, and create an amazing eCommerce store!
entrepreneurs, aspiring entrepreneurs, consultants, coaches, trainers, Udemy instructors, digital marketing experts who are good with marketing, but with no technical experience , and anyone who wants to create a killer eCommerce store
Course content
Introduction

Get Hosting For Your New Store | WooCommerce | Installing You Store's theme

Store Settings | Creating Products

Store Settings | Creating Products

Creating your homepage
Creating Your About & Contact Pages | Custom Website Menu

Creating Your About & Contact Pages | Custom Website Menu

Setting Up Payments – Stripe | Store Customization | SSL Certificate | Traffic

Setting Up Payments – Stripe | Store Customization | SSL Certificate | Traffic
---
Udemy Coupon Code 100% off | Udemy Free Course | Udemy offer | Course with certificate