iMovie Video Editing Course for Beginners on Mac OS
Learn everything about iMovie and video editing using iMovie. The complete iMovie course designed for beginners.
Language: english
Note: 4.2/5 (5 notes) 192 students New course
Instructor(s): Rahul Singhal
Last update: 2022-06-29
What you'll learn
Basic to Advance Video Editing iMovie Guide
Use iMovie to create a movie that they can be proud to show their family and friends
Be comfortable with all elements in iMovie
Everything iMovie has to offer
How to use all of iMovie's tools and effects
Requirements
A Macbook
No prior video editing knowledge is required
Description
This iMovie course has everything you need to bring to you from a beginner to advanced level in video editing.
Have you ever wanted to create the type of videos you see on Facebook or YouTube?
You're here because you want to learn video editing with iMovie, right?
iMovie is the ideal application for beginners, it's very user friendly so whether you want to create an epic travel video, a birthday video, promote a product for work or even edit your own online course, then iMovie is the right way to do it.
While the word "video editing" might sound scary for many of you who have never opened up a video editing application before, but once you get started, it's fairly intuitive. Everything from importing media to color grading, then actually exporting your videos can be learned in this course.
With this course, you don't need to actually have ready videos for editing. Once you have enrolled in this course a link will be given to you with all the practice videos that we're going to use during the course and more than that.
MY GOAL WITH THIS COURSE
No matter what you intend to do with iMovie, I want to make sure you're able to do that. My goal is to be your guide along the way and get you editing in iMovie as soon as possible, that's why all the lessons in this course are short and straight to the point creating an easy learning experience.
What this course is not:
I will not teach you how to shoot your footage. That may be part of a different course, but this course only focuses on video editing in iMovie.

I will not give you ideas on what movies you should make. The creative process should come from you. I will show you all the tools and techniques you could use in iMovie and chances are these will spark ideas in your mind for you to pursue in your movie creation.

This course only covers iMovie for the Mac and not iMovie for iOS, even though obviously many concepts are similar. The UI is clearly different. I may add a section in the future about moving a movie from iMovie for iOS to iMovie for Mac so you could start editing on your iOS device and then continue editing on the Mac.

iMovie has a small functionality called App Preview which is meant for developers to create short movie app previews to be put on the App Store. Basically it only adds a few additional elements you could use in your movies. I will not cover this feature. Maybe I'll add another section about it in the future, but I believe that if you've mastered this class, you should know how to use this feature as well.
Who this course is for
Beginners who are looking to learn video editing skill using iMovie
Course content
Getting started with iMovie

Introduction to iMovie
How to install iMovie

Basics of iMovie

How to create project using iMovie
How to import files in iMovie

iMovie Various Elements Explained

Audio -Video Elements of iMovie
Title Elements in iMovie
Background Element in iMovie
Transition Elements in iMovie

Editing Tools & Practices

Section Overview
Trim Video Clips in iMovie
Split Video Clips in iMovie
Crop or Zoom in Video Clips in iMovie
How to Add Logo in Vide Clips in iMovie
Increase or Decrease Speed of Video Clips in iMovie
How to Reverse Video in iMovie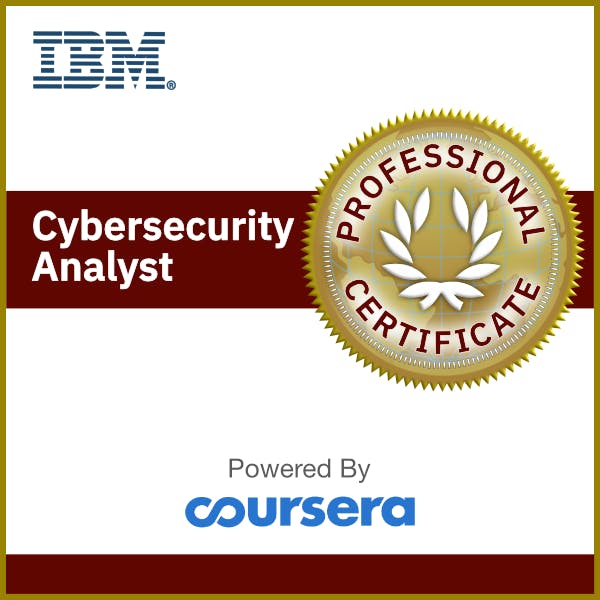 IBM Cybersecurity Analyst [Coursera with IBM]
Udemy Coupon Code 100% off | Udemy Free Course | Udemy offer | Course with certificate