Improve English Vocabulary: Learn 3 Unique Methods
3 Best ways to improve vocabulary easily and quickly without memorizing anything-Easy and fast methods.
Language: english
Note: 4.5/5 (9 notes) 1,242 students
Instructor(s): Vishwajayant Adhiraj
Last update: 2022-09-13
What you'll learn
Learn the unique tricks and techniques to solve the problems of vocabulary challenges
Learn the toughest newspaper words from the National or, International newspapers
Learn 250+ Vocabulary from the No.1 American Newspaper The New York Times
Learn 250+ Vocabulary from the No.1 Indian Newspaper The Hindu
Learn 250+ Vocabulary from the No.1 Indian Newspaper The Times of India
Learn 250+ Vocabulary from the No.1 Indian Newspaper The Economic Times
Learn Day to day Vocabulary that makes your personality elegant and splendid
Learn the Vocabulary for all exams in the world
Learn new lessons every month with fresh and new contents with lots of research and study on it
Requirements
Description
This course is mainly designed for students and business persons who need a quick improvement in their daily speaking English words/vocabulary.
In this increase English vocabulary course, I have introduced one of the best methods to improve vocabulary without memorizing any words. The method is called MUM Method. MUM stands for Meaning, Memorising, and Usage. Here, we address all the 3 challenges that come at the time of improving the vocabulary. We will avoid seeing the meaning of the words either in the dictionary or, in the Google search. Once again, we will neither memorize the words nor, we will take extra effort to use the word here.
3 Unique Methods have been introduced for the first time in the world to let English learners an edge to be proficient in English-
1. Word-Substitution/Replacement Method,
2. MUM-Methodology,
3. Words-grafting Method.
How this Improve Your Vocabulary course is Amazing-
*Free upgrade with new and fresh content every time with a shorter interval time period. It means the content in this course is not limited. Every time you come back you may get amazed with some new and fresh content, lessons that will enrich your learning to move with more confidence. The motive behind the course is not to sell the course but to empower learners around the world to be skilled in their respective fields for a better career.
IMPORTANT NOTE:
Keep learning because the course will have so many new updates with new learning materials and contents frequently. It is not limited. Still to cover a lot to help learners learn at best. Your hours are going to increase for sure here.
Who this course is for
Business persons who are willing to improve their vocabulary quickly with no effort
Students from the background of GRE,CAT, XAT, UPSC, SSC Banking Exams etc. who are preparing for some exams
Public Speakers who need a strong command over vocabulary instantly
All the English language learner who want to improve their vocabulary quickly
Writers/Authors/Bloggers who need a great stock of vocab in mind to express their thoughts at best
Students of IELTS/TOEFL/PTE looking for quick improvements in vocabulary
Students going to the English Countries like-USA, UK, Australia, Canada
Corporate employees facing challenges to get respect at work due to poor English words that do not fascinate others at workplace
Students struggling to improve the vocabulary for a long time and need a quick improvement
Course content
Vocabulary Building Methods: Introduction-Description-Explanation

Introduction: Role of Vocabulary in English
Vocabulary Building Methods

Word-Replacement/Substitution Method

Word-Replacement Method
Word-Replacement Method-1
Word Replacement Method-2

MUM-Methodology

MUM Methodology: Meaning
MUM Methodology: Coverage How
Practice Set: 1
Practice Set-2

Words-Grafting Method

Words-Grafting Method: Definition
Words-Grafting Method: Practice Set The Hindu Words

Students' Corner: Learn, Practice, improvise, rise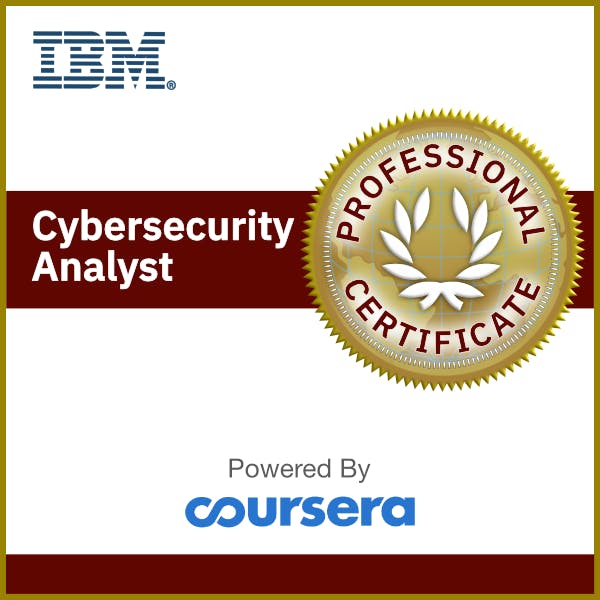 IBM Cybersecurity Analyst [Coursera with IBM]
Time remaining or 253 enrolls left
Udemy Coupon Code 100% off | Udemy Free Course | Udemy offer | Course with certificate