Increase Happiness by Learning the Secrets of Self Care
Learn About Practical Weight Loss Principles, Nutrition, and Emotional Intelligence for a Life of Happiness
Language: english
Note: 4.0/5 (21 notes) 4,455 students
Instructor(s): Crystal Tummala
Last update: 2020-12-29
What you'll learn
Learn to recognize the triggers that are causing overeating
Identify and regulate emotions
Learn how to break bad habits
Learn to create good habits
Learn to deal with stress
Requirements
Description
Are you eating on autopilot? Do you find yourself eating when you feel stressed, anxious, or depressed? Are you overeating and you know you are doing it, yet continue?
I too have suffered with emotion triggered overeating. I created this course to help myself you others like you with gaining emotional intelligence concerning food.
In this course you will learn:
What is Emotional Intelligence?

What is Emotion Regulation?

What is Impulse Control?

The Importance of Self Love

The Importance of Empathy

To Identify and Short Circuit Negative Eating Patterns

Formation of Healthy Eating Habits

Meditation As a Way to Get in Touch with Yourself

Thank you for exploring this course brought to you by Pursuing Wisdom Academy.

Crystal Hutchinson Tummala is a Pennsylvania licensed attorney. She has started several successful businesses and previously had her own law practice.

In 2018, Crystal Hutchinson Tummala founded Pursuing Wisdom Academy. The mission of Pursuing Wisdom Academy is to assist you with the achievement of your goals.

The library of courses offered by Pursuing Wisdom Academy is ever increasing and covers topics including Entrepreneurship, Course Creation, Life Coaching, Relationship Courses, Job Searching, Motivation, Grief and Bereavement, Contract and Legal Issues, as well as courses related to Spirituality. Crystal constantly researches various educational platforms and looks for areas where she can create additional courses that would benefit her growing student base.

She is humbled and grateful to have over 84,000 students in 190 countries.

The courses only require access to the Internet and a phone or computer to view the videos. If you are eager to learn and apply the lessons taught in the courses, you will excel.



Who this course is for
Students With A Willingness To Learn About Emotional Intelligence
Course content
Introduction

Course Promo Emotional Intelligence About Food
Welcome to the course from Crystal Tummala
Introduction To Stress
What is Stress?
Focus On Nutritious Food
The Psychology of Overeating
Exercise To Reinforce What You Have Learned So Far; Journaling
Boost Self Confidence
Success Boost
Emotion Control Instead Of Overeating
Emotional Intelligence You Are In Control
Focus On The Nutrition Rather Than The Comfort Of Food
Power Foods For Health Benefits
You Need To Make Change A Goal
Emotional Intelligence Based Food Goal Setting
Weight Loss Goals Are Better When Well Defined
Distract Yourself When Cravings Are Triggered By Emotion
Emotions, Willpower and A Higher Power
Emotional Intelligence To Create Habits Of Change
Break Habits Hurting Diet And Nutrition Goals
The Power Of Friends Working Together On Emotions and Goals
Diet And Nutrition And The Holidays
Hobbies to Aide With Diet Goals
Mindfulness Eating Exercise Think As You Eat
Knowing Progress Takes Time
Emotional Intelligence Learn Emotion Regulations
Importance Of Sleep For Diet And Nutrition Balance
Sleep Quality and Weight ;REM
Why Sleep Matters
How To Improve Sleep
Meditation Learn Not To Give In To Stress Eating
Make Slight Changes To Meet Diet and Nutrition Goals
Nurture Empathy and Self Love
Emotional Intelligence; Believe You Can Be Confident
Mindfulness Self Compassion Exercise
Self- Love Do Something For You For Joy
Make Big Changes With Nutrition In Mind
Weight Loss Through Habits
Regulate Stress and Regulate Emotions By Taking A Mental Vacation
Self Empathy Self Love and Affirmations
Emotional Intelligence Distraction Plan For Distress
Self Forgiveness and Celebrating Small Victories
Depression, Stress Anxiety Reducing Essential Oil Intro
A Note On Some Essential Oils With Great Benefits
Nutrition Diet; Ongoing Choices
Develop Emotional Intelligence Muscles With Strategies
Checklist For Other Causes Of Emotional Upset
Self Hypnosis
Covid-19 Stresses; Emotion Regulation Word For Now
Course Conclusion
Bonus Lecture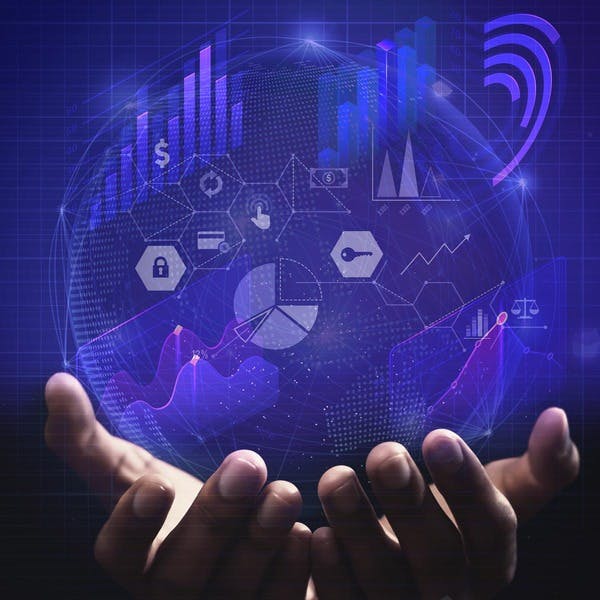 Excel Skills for Business [Coursera]
Time remaining or 494 enrolls left
Udemy Coupon Code 100% off | Udemy Free Course | Udemy offer | Course with certificate