Microsoft Office | From Zero to Hero
The Most Convenient Way to Boost Your Confidence And Learn Office 365 Inside And Out—Quickly, No Travel or Classes.
Language: english
Note: 4.6/5 (31 notes) 3,707 students
Instructor(s): Aamir Ahmed
Last update: 2022-02-01
What you'll learn
Creating first word Document
Printing documents
Customization in Word 365
Exploring Views in Word
Macros in Microsoft Word
Writing and Simple Formatting in Word 365
Pictures and Graphics in Word 365
Paragraph Formatting in Word 365
Working with 3D Models in Word 365
Smart Arts in Word
Drawing Tab ( New Feature in Word 365)
Designing in Word 365
All type of Charts
Exploring Essential Tools
Advance Features in Word 365
Preparing Research Paper for Publication
Advance Tables
Interfacing with Excel 365
Working with Excel 365
Managing Worksheets
Formatting Worksheets
Tables and Charts
All Advance functions in Excel 365
Formulas in Excel
Charts and Tables with tips and Tricks
Working With Data
Securing Worksheet in Excel
Different types of Hyperlinks
New Features in Excel 365
Interfacing with Power Point 365
Creating and Managing Presentations
All types of designing and Styles
Pictures and Graphics with 3D Models Demonstration
Audio and Video Options in Power Point
Recording and Rehearsing of Presentation
Slide show Management
How to present presentation on Projector
Action Buttons
Charts and Tables in Power Point
***MICROSOFT TEAMS***
What is Microsoft Teams
Collaboration in Teams
Chat and Video calls in Teams
Meetings and Managing Meetings in Teams
Sharing Screen in Teams
Integration of teams with Other Applications
Advance Settings in Teams
Requirements
Basic Computer Knowledge
Excel, Word, Teams and PowerPoint installed on your machine. Preferably Office 365 or Office 2019
No previous experience needed. You will learn everything you need to know.
Description
This course includes 160+ lectures , 11+ hours on demand videos, assignment, certificate of completion, LIFETIME access and a 30 day money back satisfaction guaranty by UDEMY.

Learn Teams, Word 365, Excel 365, and PowerPoint 365 with this tremendous value 4-course bundle.
In this Ultimate bundle, I have made the Four essential OFFICE 65 programs (Teams, Excel 365, Word 365 and PowerPoint 65) simple to understand. This bundle includes 4, full-length courses to help you achieve your goals.
What's included?
Microsoft Word 365
Microsoft Excel 365
Microsoft Teams
Microsoft Power Point 365
This bundle includes:
11+ hours of video tutorials and will be Updated

160+ individual video lectures and will be updated .

Assignments

Certificate of completion
INSTRUCTOR SUPPORT
I understand that students will have questions related to the course and its necessary also for a healthy learning process hence I encourage students to ask their questions related to the course in the Q&A section of the course.

Finally, if you are still thinking weather you should enroll or not then I encourage you to watch some of the preview videos and test the waters before you actually enroll in the course and even after enrolling if you feel that this course failed to meet your expectations then you can always ask for a refund within 30 days of purchase.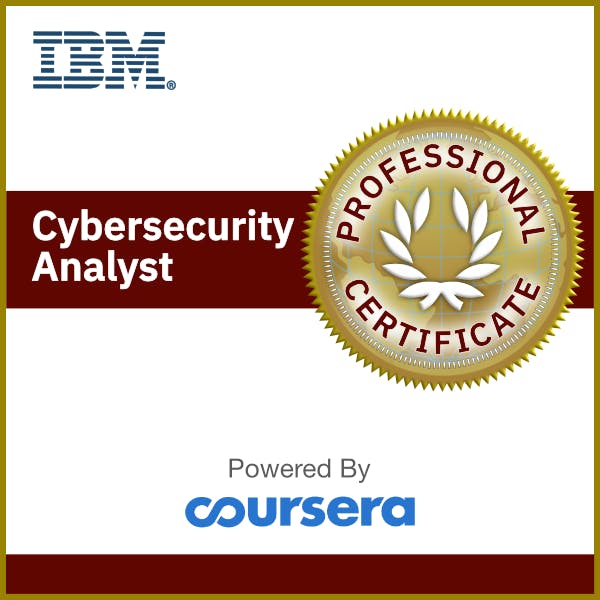 IBM Cybersecurity Analyst [Coursera with IBM]
Who this course is for
Anyone want to expertise Microsoft Office
Anyone new to Microsoft Office 365 or upgrading from a previous version
Course content
Introduction
WORD | Introduction

WORD | Working With Templates
WORD | Changing Information of Documents

WORD | View Tab

WORD | Views, Immersive and Page Movement
WORD | Window Options
WORD | Macros
WORD | Navigation Pane

NEW FEATURES IN OFFICE 365

Office Language Translator

WORD | Writing and Simple Formatting

WORD | Simple Formatting
WORD | Text effects and Typography
WORD | Customizing Styles
WORD | Show/Hide Option
WORD | Sorting
WORD | Page Border

WORD | Page Layout

WORD | Adjusting Page Margins
WORD | Page Setup
WORD | Page Breaks
WORD | Line numbers and Hyphenation
WORD | Printing Document

WORD | Paragraph Formatting

WORD | Formatting Paragraph Part-1
WORD | Formatting Paragraph Part-2
WORD | Bulleted and Numbered Lists
WORD | Set and Modify Tabs

WORD | Pictures and Graphics

WORD | Inserting Pictures
WORD | Positioning and Text Wrapping
WORD | Format Pictures
WORD | Captions with Objects
WORD | Shapes
WORD | Format Shapes
WORD | Working with Icons
WORD | Smart Art Part-1
WORD | Smart Art Part-2
WORD | 3D Models
WORD | Screenshots
WORD | Assignment #1

WORD | Working With Drawing Tab

WORD | Enabling Drawing Tab
WORD | Ink to Math
WORD | Ink Pen Gesture
WORD | Ink to Shape
WORD | Exploring More Options

WORD | Important Tools

WORD | Header and Footer
WORD | Watermark
WORD | Cover Page
WORD | Find and Replace

WORD | Tables and Charts

WORD | Inserting and Formatting Tables
WORD | Inserting and Designing Charts
WORD | Assignment #2

WORD | Preparing Research Paper for Publication

WORD | Introduction to Research Paper
WORD | Following Publication Guidelines
WORD | Footnotes and Endnotes
WORD | Drop Cap
WORD | Citations, Bibliography and References

EXCEL | Introduction

EXCEL | Overview
EXCEL | Templates

EXCEL | Working with Excel 365

EXCEL | Customize Ribbon
EXCEL | Customize the Quick Access Toolbar
EXCEL | Entering Data in a Worksheet
EXCEL | Editing Data
EXCEL | Autofill and Flash-fill
EXCEL | Cut, Copy and Paste Data in Excel like a Pro
EXCEL | Editing Workbook Properties

EXCEL | Managing Worksheet

EXCEL | Navigating Excel Workbook
EXCEL | Move, Copy, Group, name and Hide Worksheet
EXCEL | Worksheet Views
EXCEL | Freeze and Pane

EXCEL | Formatting Worksheet

EXCEL | Using Themes
EXCEL | Inserting Header and Footer
EXCEL | Formatting Cells
EXCEL | Conditional Cell Formatting
EXCEL | Advance Conditional Cell Formatting

EXCEL | Using Functions

EXCEL | Logical Operators
EXCEL | IF Function
EXCEL | Nested IF
EXCEL | AND Function
EXCEL | NOT & IF ERROR Function
EXCEL | TEXT Function
EXCEL | Advance TEXT Function
EXCEL | DATE Function
EXCEL | Advance DATE Function
EXCEL | More Advance DATE Function
EXCEL | COUNT Function
EXCEL | Permutation and Combination
EXCEL | SUM & AVERAGE Function

EXCEL | Using Formulas

EXCEL | Basic Formulas
EXCEL | Order of Arithmetic Operations
EXCEL | Name Range of Cells
EXCEL | NAME RANGE With Functions and Formulas
EXCEL | Auditing Tools

EXCEL | Working with Data

EXCEL | Sorting Data
EXCEL | Advance Sorting
EXCEL | Filtering Data
EXCEL | Advance Filtering

EXCEL | Tables in Excel

EXCEL | Basics of Table
EXCEL | Advance Tables
EXCEL | Introduction to PIVOT Table
EXCEL | Grouping in PIVOT Table
EXCEL | Moving Heading in PIVOT Table
EXCEL | Inserting Slicer in PIVOT Table
EXCEL | Designing & Formatting PIVOT Table
EXCEL | Updating the PIVOT Table
EXCEL | Report Filtering in PIVOT Table

EXCEL | Using Advance Functions

EXCEL | VLOOKUP Function
EXCEL | More about VLOOKUP Function
EXCEL | VLOOKUP Approximate Function
EXCEL | VLOOKUP With Trim
EXCEL | H-LOOKUP Function
EXCEL | VLOOKUP Rules
EXCEL | LOOKUP Function
EXCEL | VLOOKUP for Full Record
EXCEL | Assignment #3
EXCEL | Assignment #4

EXCEL | Creating Charts

EXCEL | Column Chart
EXCEL | Designing Column Chart
EXCEL | Formatting Chart Elements Part-1
EXCEL | Formatting Chart Element PArt-2
EXCEL | Pie Chart
EXCEL | Column Chart with Numbers
EXCEL | Column Chart VS Line Chart
EXCEL | Sparkline Charts
EXCEL | XY Scatter and Line Chart Part-1
EXCEL | XY Scatter and Line Chart Part-2

EXCEL | Securing Workbook

EXCEL | Protect Sheet
EXCEL | Protect Cells
EXCEL | Protect Files
EXCEL | Protect Workbook

EXCEL | Hyperlinks in Excel

EXCEL | Hyperlink to Sheet
EXCEL | Hyperlink to Webpage
EXCEL | Hyperlink to File
EXCEL | Hyperlink to Update
EXCEL | Inserting Object

POWER POINT | Getting Started with Power Point

POWER POINT | Introduction to Power Point

POWER POINT | Create & Manage Presentation in Power Point

POWER POINT | Basics of Presentation
POWER POINT | Formatting
POWER POINT | Lists
POWER POINT | Indents and Line Spacing

POWER POINT | Designing in Power Point

POWER POINT | Applying Themes
POWER POINT | Customization

POWER POINT | Working with Object

POWER POINT | Inserting Pictures
POWER POINT | Formatting Pictures

POWER POINT | Transitions and Animations

POWER POINT | Applying Transition
POWER POINT | Animating Text and Objects
POWER POINT | Advance Transitions with 3D Shapes

POWER POINT | Audio & Video Editing in Power Point

POWER POINT | Adding Sound with Presentation
POWER POINT | Inserting and Editing Videos
POWER POINT | Rehearsing
POWER POINT | Recording Slide Show
POWER POINT | Screen Recording

POWER POINT | Slide Show Management

POWER POINT | Working with Slide Show
POWER POINT | Managing Slides
POWER POINT | Presenting your Presentation
POWER POINT | Slide Master View
POWER POINT | Action Buttons

POWER POINT | Table and Charts

POWER POINT | Tables
POWER POINT | Chart

POWER POINT | Printing Presentation

POWER POINT | Print the Presentation
POWER POINT | Assignment #1

TEAMS | Microsoft Teams

TEAMS | Introduction
TEAMS | Webpage VS Desktop App
TEAMS | Creating Team and Adding Members
TEAMS | Managing Channels
TEAMS | Chat
TEAMS | Collaborating
TEAMS | Meetings
TEAMS | Integration with Applications
TEAMS | Activity and Feed
TEAMS | Search Bar
TEAMS | Application Settings and Notification
---
Time remaining or 961 enrolls left
Udemy Coupon Code 100% off | Udemy Free Course | Udemy offer | Course with certificate