Public Speaking: Become a Better Presenter
The Complete Public Speaking Course: Become an Amazing Public Speaker!
Language: english
Note: 0/5 (0 notes) 88 students New course
Instructor(s): Global Edulink
Last update: 2022-02-02
What you'll learn
Master the fundamentals of public speaking at your own pace
Understand basic public speaking strategies to upgrade or boost your career
Speak without anxiety or fear on any topic. Develop confidence to speak at all levels
Effectively use the dynamics of gestures and body movements
Learn speech-evaluating tools to measure your success
Deliver an outstanding office presentation
Impress recruiters and hiring managers with impeccable speaking skills
Deliver short & long presentation with supreme clarity
Requirements
No special qualifications or requirements are needed to enrol for this courseuisites to follow the Introduction to Public Speaking course
Basic understanding of the English language is desirable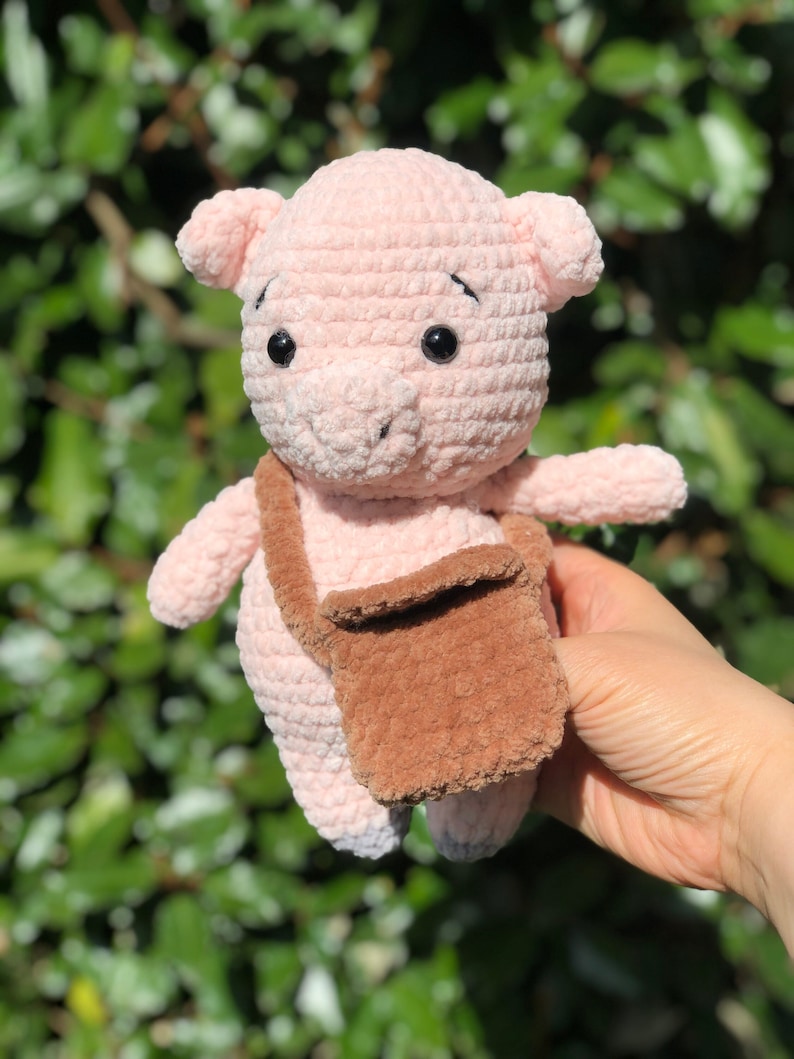 Adorable pig plush DIY (Etsy)
Description
Are you tired of freaking out during public speaking? Then, we're here to help!
Developing the ability to speak flawlessly is the No.1 skill required by today's business leaders. For students and professionals, standing out from the crowd is important by learning the art of clear and confident public speaking. Don't look elsewhere because the Public Speaking course is designed by Global Edulink experts for individuals aiming to grow unshakable confidence in learners.
You will deliver convincing speeches and develop a charismatic personality loved by everyone. Maybe you feel you do not have the skills to engage audiences and struggle to start a presentation. Don't worry, this effective public speaking training online will help you stand out from the rest of the presenters and become an opinion leader.
Here's why you need to choose this course!
Excellent ratings on Trust Pilot and other review platforms.

Certified industry-standard instructors.

High-quality course material.

Life-changing public speaking certificate.

Interactive training sessions.

In-depth information on planning and delivering presentations.

Make sense of your presentation with organising skills.

100% flexible learning opportunity.
Here's a glimpse of what you'll learn through this course!
You will learn the truth about how to engage people in conversations and learn vital techniques to build relationships with your audiences. You will learn an easy system for mastering amazing tricks to capture audiences and deliver a boring topic effectively. The learning outcome assessment model is based on checking your knowledge, comprehension, presentation skills, and confidence to earn a recognised certification. After the course completion, you will be transformed into an entertaining speaker and easily grab the public's attention.
Learn to overcome your fear of public speaking with effective strategies.

Learn to organise and prepare your business presentations in less time.

Learn to get your audience to believe in your words.

Learn to keep listeners engaged with captivating techniques.
Who this course is for
Business professionals and managers
Teachers
Life coaches
School and university students
News anchors
Religious leaders
Motivational speakers
Therapists
Parents & caregivers
Nurses
Course content
Getting Starting

Getting Starting
Tutor Intro

Identifying Your Audience

Identifying Your Audience
Identifying Your Audience – Practice Quiz

Creating a Basic Outline

Creating a Basic Outline
Creating a Basic Outline – Practice Quiz

Organizing the Program

Organizing the Program
Organizing the Program – Practice Quiz

Fleshing it Out

Fleshing it Out
Fleshing it Out – Practice Quiz

Putting it All Together

Putting it All Together
Putting it All Together – Practice Quiz

Being Prepared

Being Prepared
Being Prepared – Practice Quiz

Overcoming Nervousness

Overcoming Nervousness
Overcoming Nervousness – Practice Quiz

Delivering Your Speech (I)

Delivering Your Speech (I)
Delivering Your Speech (I) – Practice Quiz

Delivering Your Speech (II)

Delivering Your Speech (II)
Delivering Your Speech (II) – Practice Quiz

Questions and Answers

Questions and Answers
Questions and Answers – Practice Quiz

Wrapping Up

Wrapping Up
Wrapping Up – Practice Quiz

Course Summary
Final Exam : Public Speaking
---
Udemy Coupon Code 100% off | Udemy Free Course | Udemy offer | Course with certificate