React Developer Crash Course for Beginners
Gain solid understanding of React from scratch and master the concepts by using hands-on project.
Language: english
Note: 4.2/5 (6 notes) 2,407 students
Instructor(s): Syed Raza
Last update: 2021-11-16
What you'll learn
Learn all about React Hooks and React Components
Learn React from scratch by installing and configuring
Understand and perform hands-on React props and JSX
Learn how to compose React components and rendering objects
Work with React arrays and fragments
Learn useEffect and how to fetch data using React hooks
Deploy your React app
Requirements
Basic understanding of OOP concepts
Some JavaScript fundaments are desirable
Basic HTML and CSS knowledge is highly desirable
Description
This React Developer Crash Course for Beginners course teaches you the fundamentals of React JS as a beginner developer. React JS is a JavaScript library for building user interfaces. So learn React JS in this full course designed for beginners as a crash course. Hands-on tutorial.
This course is also extremely useful if you are starting your journey with React. It will also help you in prepare and provide solid understanding of all React concepts by application of learning concepts.
NOTE
This is a crash course, so please understand that we will be moving fast and diving directly into coding
Here's a summary of the skills you'll learn in this React Developer Crash Course for Beginners course:
How to install React JS using VSCODE

First React JS project

Touring the React JS App

How to install developer tools in React JS

How to create React JS element

Creating multiple React JS elements

What is JSX? and how to create a React JS component

Understanding React JS properties (props)

Rendering Lists in React JS

Conditional (IF THEN ELSE) rendering in React JS

React Fragments and React JS Arrays

React JS hooks and How to configure React JS hooks

Working with React JS useEfffect hook

Fetching data with React JS hooks and How to deploy React JS App
What do students say?
"This course is absolutely right. Very informative and presented in an amazingly clear and professional manner." Amy Milano
"The course content and the way Syed teaches is absolutely brilliant, I've learnt some vital information on React. Really appreciate the examples and hands-on. Thank you very much." Christopher Portman
Why should you take this course and who this course is for:
Gain solid understanding by applying hands-on React concepts in this React Developer Crash Course for Beginners

Existing developers who want to dive into React

Regular course updates and responsive instructor
MEET YOUR INSTRUCTOR
Hi, my name is Syed Raza – I'll be your instructor for this course. We teach a combined student base of over 1+ million. I created this course to help you understand React JS. I enjoy teaching on Udemy as it allows me to leverage my knowledge and hands-on experience that I have built over the last 20 years
Thank you
Syed
Team ClayDesk
Who this course is for
Beginners who wish to learn React fast
Developers who want to dive into React
Course content
Introduction

Course Introduction and Agenda
How to Install React
First React Project
Creating a Button with React
How to Download Source Code

Fundaments of React

React Versions
Touring the React App
Install Developer Tools
Creating React Element
Rendering Multiple React Elements

All About JSX

What is JSX?
Introducing JSX
Understanding JSX Features

React Components and Properties

Creating a React Component
Understanding Props
Composing React Components

React Conditionals, Lists, and Objects

Rendering Lists in React
Rendering Object Lists
Adding Keys to Remove Warning
Conditional Rendering in React

React Fragments and React Arrays

What are React fragments?
React Array Destructuring
Using the State Hook
Using Multiple State Variables
Working with useEffect
UseEffect Dependency Array

The Grand Finale

Fetching Data from GitHub with UseEffect Hook
Deploying a React App
Final Reach Project – Creating a PDF Document in React
Additional React Projects Source Code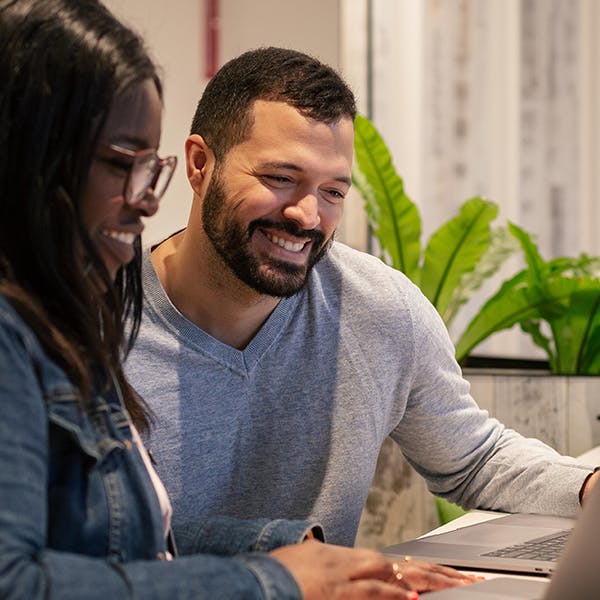 Google Project Management [Coursera with Google]
Time remaining or 609 enrolls left
Udemy Coupon Code 100% off | Udemy Free Course | Udemy offer | Course with certificate