Rewire your Brain through Easy Vinyasa Infinite Movements
Overcome Stress & Anxiety Today With 3 simple yet dynamic Tricks – Be Calm Today through Infinite Movements !
Language: english
Note: 0/5 (0 notes) 113 students New course
Instructor(s): Lippy Bhallaa
Last update: 2022-07-25
What you'll learn
Effectively manage your stress level and cope with the common sources of stress in modern everyday life.
Understand the biological response to stress and the impact it has on your life overall
Activates and purifies the Nervous system.
If the pelvic area is tight, it start making space in it.
Supports Quality Posture
Abdominal Strength Reduces Back Pain
Builds Functional Strength
Improves Sports Performance
Creates Better Balance
Establish health-related habits which will improve your Self care for your body leading to stress-free life.
Requirements
Take 20m out in the morning to relax your inner chatter box for full day.
Yoga Mat(Optional)
Look forward to getting rid of Stress and lack of focus.
No previous knowledge is required.
Description
This is a simple yet dynamic sequence that will energize and motivate you.
Self-alignment is particularly important when we are moving through flowing practices like this.
So, do your best to focus on the alignment of your body movements for every axis to ensure your joints and muscles are safe and protected.
The focus is to grow your body awareness and improve your mind-body connection.
YOU CAN INCREASE YOUR TIME FOR MOVEMENTS ONCE YOU START WITH DAILY PRACTICES.
If you need to rest you can any time and then rejoin the practice when you are ready.
ONE SINGLE TIP FOR THE SEQUENCE:-
TRY TO ENJOY EVERY SINGLE MOVEMENT
MOTIVE IS TO BRING JOY IN PRACTICES.
What is infinite?
Infinity is a big topic. Most people have some conception of things with no bound, no boundary, no limit, and no end. The rigorous study of infinity began in mathematics and philosophy, but the engagement with infinity traverses the history of cosmology, astronomy, physics, and theology.
Infinity, is the concept of something that is unlimited, endless, and without bound. The common symbol for infinity, ∞, was invented by the English mathematician John Wallis in 1655. Three main types of infinity may be distinguished: the mathematical, the physical, and the metaphysical.
What is the meaning of the infinity symbol?
Eternity
The infinity symbol, a figure eight on its side, variously signifies the concept of limitlessness or eternity, primarily as used notationally in mathematics and metaphorically with respect to love.
Who this course is for
This course is for anyone who wants to reduce Stress and lack of focus.
The course is for people who are open to Vinyasa Flow and movements with infinite symbol.
Course content
Introduction

Introduction to Infinite Warm Ups
Practical Learning to calm brain

Pranayama:-Breathing techniques

Pranayama and it's Benefits.
Practice Time!

Lower Abdominal Movements

Meaning and Benefits of Lower Abdominal Infinite Warm Ups
Lower Abdominal Practices with Infinite Movements!

Upper Abdominal Movements

Upper Abdominal Infinite Warm Ups
Upper Abdominal Practices with Infinite Movements!

Journey From Here

Continue your journey upwards!
Congratulations!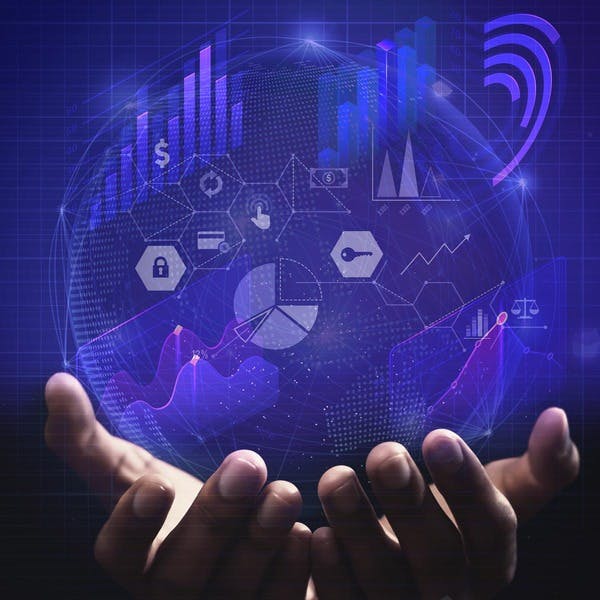 Excel Skills for Business [Coursera]
Udemy Coupon Code 100% off | Udemy Free Course | Udemy offer | Course with certificate