Sales Skills : Les Secrets de La Vente – Techniques et KPI's
Les techniques de vente – Le nouveau processus de vente – La conception du besoin client -Les indicateurs de performance
Language: french
Note: 4.3/5 (11 notes) 2,759 students
Instructor(s): ELOUAZZANI HAMZA
Last update: 2022-09-12
What you'll learn
Être organisé et structuré dans son argumentaire
Comprendre le processus de vente et le contrôler
Préparer une réunion de vente
Gagner la confiance en soi
Maîtriser le langage corporel pour créer une base d'échange avec le client
Connaître les différents styles de vente ainsi que leurs modes d'utilisation
Requirements
Avoir la motivation et l'envie d'apprendre et d'explorer ce jolie métier
Description
Après avoir publié mon livre sur plusieurs sites et plateformes, j'ai décidé de faire plaisir à mes clients et de créer cette magnifique formation, qui vous offrira beaucoup de détails et d'astuces pour que vous puissiez avoir la possibilité de vendre vos produits et services sans engager beaucoup d'effort, et surtout en avoir une vision macro sur votre activité et de guider tout cela grâce aux indicateurs de performance.
**Over 145 000+ managers have taken this course with successful results**
A la fin de cette formation vous aurez une Certification.
Vendre, c'est écouter les gens et proposer des solutions. Que vous vous vendiez lors d'un entretien ou que vous vendiez un produit ou un service à un client, chaque emploi a un moment de vente. Il s'agit d'une compétence requise. La vente n'a pas à être visqueuse, contraire à l'éthique ou compliquée. Les clients sont ravis d'acheter chez vous parce qu'ils découvrent simplement ce qui leur convient le mieux.
Avec ce cours, vous pouvez maximiser votre potentiel de vente en quelques minutes seulement. Que vous soyez déjà sur le marché ou que vous recherchiez une future carrière rentable et agréable, les ventes efficaces sont une compétence précieuse que vous devez absolument maîtriser.
Ce cours couvre tout ce que vous devez savoir sur la vente, de la préparation et de la planification à l'établissement de relations, en répondant aux objections et en concluant des affaires dans les limites de votre budget. Il examine de nombreux exemples concrets et fournit un outil pratique que vous pouvez utiliser immédiatement pour obtenir de meilleurs résultats.
Les importantes compétences qu'offre cette formation :
Construire des relations de confiance et des relations

Construisez un système d'efficacité solide pour organiser vos ventes

Une phrase simple qui vous donnera un excellent cours de clôture

Planifier la boîte à outils

Gérer les opinions dissidentes et les excuses cachées

Des trucs simples plus de 90% de la compétition

Et encore plus de techniques et astuces
Who this course is for
Les professionnels qui travaillent actuellement dans la vente
Ceux qui cherchent à augmenter leurs chiffres
Les étudiants qui souhaitent faire carrière dans la vente
Course content
Introduction
Partie 1 : Les bases de la vente

Introduction
Chapitre 1 : Qu'est-ce que la vente ?
Chapitre 2 : L'ancien processus de vente VS le nouveau

Partie 2 : La création d'une base à la communication

Introduction
Chapitre 3 : L'importance d'être aimé par votre client
Chapitre 4 : Le langage corporel
Chapitre 5 : Le client exige de se sentir important
Chapitre 6 : La portée de l'écoute actif
Chapitre 7 : Faite plaisir à votre client
Chapitre 8 : La typologie Jungienne

Partie 3 : L'identification des intérêts de votre client

Introduction
Chapitre 9 : Apprendre à contrôler la discussion
Chapitre 10 : Diagnostiquer les besoins du client
Chapitre 11 : Aider le client à concevoir ses besoins
Chapitre 12 : La distinction entre avantage et fonctionnalité

Partie 4 : Traitement des objections

Introduction
Chapitre 13 : Pousser le client à prononcer ses objections
Chapitre 14 : Résumé les objections pour s'assurer qu'elles sont réelles
Chapitre 15 : L'objection du prix de votre produit

Partie 5 : La clôture de vente

Introduction
Chapitre 16 : Les outils de la clôture
Chapitre 17 : Le langage de la clôture
Chapitre 18 : Restez toujours ouvert à vendre

Partie 6 : L'efficacité et la mesure sont des ventes

Introduction
Chapitre 19 : principales stratégies pour vendre efficacement
Chapitre 20 : Les indicateurs de performance

TOP 50 DES MEILLEURES CITATIONS DE VENTE

Katherine Barchetti
Michael Aguilar
Zig Ziglar
Harry F. Banks
Roy Bartell
Winston Churchill
Bil Gates
Zig Ziglar
Jeff Bezos
Seth Godin
Jack Ma
Kevin Stirtz
Bob Hooey
Patricia Fripp
Brian Tracy
Jim Rohn
Anthony Iannarino
Patricia Fripp
Steli Efti
Zig Ziglar
Jill Konrath
Dwayne Johnson
Lebron James
Matthew Pollard
Jeffrey Gitomer
Lori Richardson
Aaron Ross
Jeffrey Gitomer
Ron Willingham
Jack Ma
Scott Adams
Michaël Aguilar
Guccio Gucci
Richard Nixon
Elon Musk
Thomas Edison
Lebron James
Olivier Piscart
Phineas Taylor Barnum
Tom Freese
Ralph Waldo Emerson
Jay Abraham
Zig Ziglar
J Rohn
Bill Gates
Stefan Persson
Théodore Levitt
Jeff Bezos

Quiz

Question 1
Question 2
Question 3
Question 4
Question 5
Question 6
Question 7
Question 8
Question 9
Question 10

Conclusion
Certification

Certification & Conclusion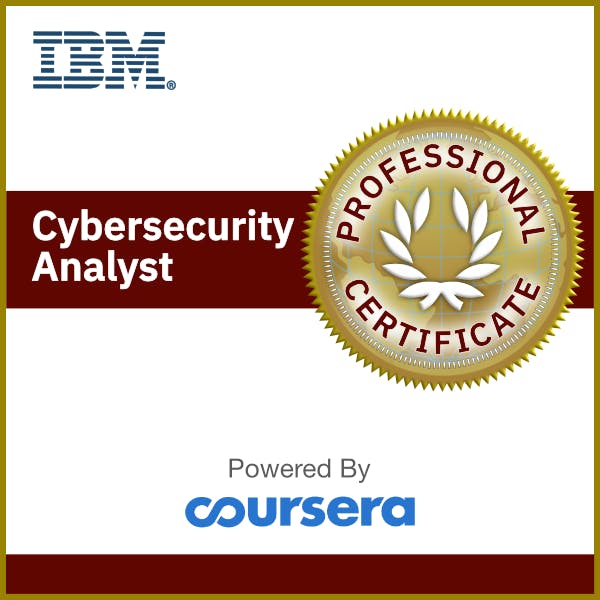 IBM Cybersecurity Analyst [Coursera with IBM]
Time remaining or 832 enrolls left
Udemy Coupon Code 100% off | Udemy Free Course | Udemy offer | Course with certificate