SOC (Cyber Security) Analyst Interview Question/Answers
Clear your interview: Basic to Advanced, scenario based, fundamentals, roles based questions covered.
Language: english
Note: 5.0/5 (1 notes) 176 students New course
Instructor(s): Cyber Community
Last update: 2022-07-21
What you'll learn
Advanced Scenario Based Questions
Important Fundamental Questions
How to prevent organization from Ransomware attack?
Mitre Attack & Cyber Kill Chain Interview Questions
Scenario Based Questions
OSI Model Layer Questions
Questions related to your Roles & Responsibilities
SIEM Qradar & Splunk Questions
Security Analyst/SOC Analyst interview questions and how to answer them
Learn from L1 to L3 Role Interviews in one package
Tricky questions and how to answer them
Clear explanation of each question
Requirements
Should have basic computer and networking knowledge
If you are planning to apply for SOC or Cyber security Analyst role
Advantage if student/Analyst have undergone training on any SIEM solution
Description
Due to the rapid increase in data breach incidents and sophisticated attacks, organizations are investing heavily in technologies and security solutions. The deployment of a security operation centre (SOC) is a cost-effective strategy against these cyber threats. The SOC team deals with security incidents within the organization. The SOC analyst plays a vital role in the SOC team by monitoring the log data, identifying suspicious activities, and reporting to the higher authorities. It could be an excellent platform to start your career in cybersecurity. A candidate must have a basic knowledge of networking, malware analysis, and incidence response.
Cyber security is one of the most booming fields in this decade. Getting a job in this field depends on the kind of profile you are looking for in the cyber security domain as this field has many different kinds of job roles.
Cyber Community Designed this course not to teach you about any tools and technologies but to help you easily clear SOC interviews. These 100+ questions were most asked by the interviewer and we collected a sample of 50 Interviews.
This course is made by the SOC analyst team who have 3 to 10 years of experience in SOC and generally take the interview round in their organization.
The course is divided into 6 important sections such that: Important Fundamental Questions, OSI Model Layer Questions, Ransomware & Server Questions, MITRE Attack & Cyber Kill Chain Questions, Scenario-Based Questions and Roles & Responsibilities, SIEM Questions.
Every section has important questions which generally asked during the interview. Also, we have attached the pdf file as a resource for each section so that you can download and can read it before the interview.
More focus should be on Scenario Based questions, roles & responsibilities. These 2 sections are the most asked in interviews.
Who this course is for
Fresh Graduates looking to start Cybersecurity Careers
IT professionals wanting to move to Cybersecurity Careers
Students/Analyst who are looking for cybersecurity job
It is from Beginners to Mid-Senior level
Course content
Introduction

Introduction of Author
Course Outline

Important Fundamental Interview questions

Important Fundamental Interview questions: Part1
Important Fundamental Interview questions : Part 2
Fundamentals 3 Interview Questions Answers
Please help : Review

OSI Model Layer Questions

OSI Model Layer Questions

How to prevent orgnaization from ransomware?

Ransomware questions: How to prevent orgnaization from ransomware?

Mitre Attack & Cyber Kill Chain Questions

Mitre Attack Interview Questions
Cyber Kill Chain Questions
Please help

Scenario Based Questions

Scenario Based Questions
Advanced Scenerio Based Questions/Answers

Roles & Responsibilities, SIEM Questions

Roles & Responsibilities, SIEM Questions
Please help :
Quiz Questions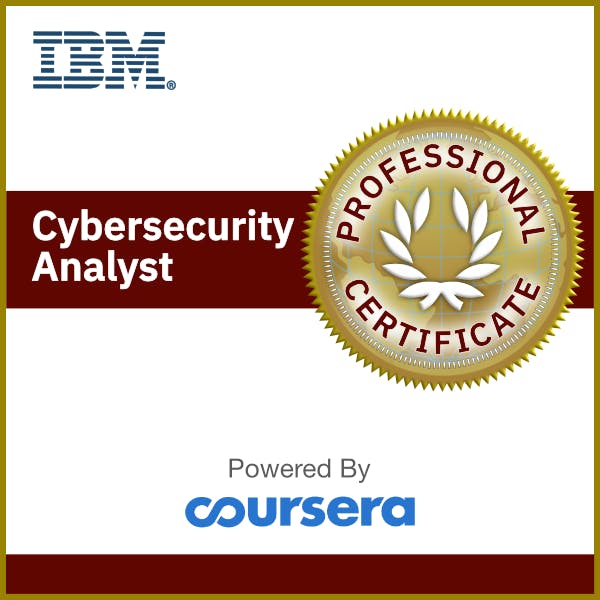 IBM Cybersecurity Analyst [Coursera with IBM]
Udemy Coupon Code 100% off | Udemy Free Course | Udemy offer | Course with certificate