The Believer's Hand-book
What every believer in the faith of Jesus must know to aid Spiritual growth
Language: english
Note: 5.0/5 (1 notes) 487 students
Instructor(s): Tonye Amabibi
Last update: 2022-07-25
What you'll learn
In depth understanding of guiding principles required to thrive as a believer in the faith
How to develop a stronger relationship with God and ability to deal with difficult situations effectively
Biblical strong foundations in the Christian faith
You gain the ability to stay calm and not allow circumstances and situations affect your state of mind
Accelerated Spiritual growth leading up to a better lifestyle.
Your inner strength and confidence grows as a result of your spiritual growth
You awaken feelings of happiness and bliss within you even as you develop an intimate walk with God through learning this course.
A fruitful christian life established in the faith.
Requirements
Absolutely anyone at all levels can take this course, no prior knowledge or prerequisites needed.
Description
This course helps believers in the faith of Jesus Christ, learn how to grow spiritually, so they can be strong in the faith to live victoriously and enjoy the blessed life promised us in God's word. Spiritual maturity is achieved through becoming more like Jesus Christ. After salvation, every Christian begins the process of spiritual growth, with the intent to become spiritually mature. According to Apostle Paul, it's an ongoing process that really never ends in this life. Spiritual growth enhances our ability to deal with lives ups and downs and bounce back from those difficult experiences. Sometimes it's easy to look at others with judgement and criticism, but when we start to grow spiritually we realise how much healthier it is to cultivate compassion and understanding for others instead, with the abounding love of God at work in our life.
Through this course, you will gain relevant insights that will enhance your spiritual maturity and foster an intimate walk with God Almighty. You will have an in-depth understanding of the biblical foundations to establish your faith in God. You will understand the guiding principles to live and thrive as a child of God, your inner strength/confidence will grow, and you will live a triumphant fruitful Christian life, bringing positive energy and making a positive impact on both your world around you and the world at large.
This course comes with several resources to support your spiritual maturity process. In this course you will have access to prayer prompts, bible study outline, faith confessions, journal template, daily word devotional, promises to empower your faith and a study guide workbook created specifically to help you with the practical aspects of this course.
This online course is certainly one to take for a much needed spiritual awakening, personal life transformation, and ever-increasing spiritual growth.
Who this course is for
New and growing believers seeking to be established in the Christian faith
Intending believers curious about the Christian faith
Every christian believer
Course content
Introduction

Introduction
Instructor
Brief guide to finding Jesus

First of All

Study Guide Work Book Module 1
Module 1 Content and Objective
First of All – Module 1
Begining Anew
Learn the Word
Take up Prayers
Fellowship with Believers
Get Baptized in Water
Baptism in the Holy Ghost
Quiz 1

Together With

Study Guide Work Book Module 2
Module 2 Content and Objective
Together With – Module 2
Know your Identity
Share the Good news
Fasting
Know the Enemy
Live the Supernatural
Break Bad Habits
Quiz 2

In Addition

Study Guide Work Book Module 3
Module 3 Content and Objective
In Addition – Module 3
Discover Purpose
Change your thinking
Say Right Words
Walk in Excellence
Let the Holy Spirit Guide you
Watch your Company
Quiz 3

Furthermore

Study Guide Work Book Module 4
Module 4 Content and Objective
Furthermore – Module 4
Walk in Love
Be Generous
Be Dedicated
Learn Diligence
Live out the Fruits of the Spirit
Be Hopeful
Quiz 4

As a Final Point

Study Guide Work Book Module 5
Module 5 Content and Objective
As a Final Point – Module 5
Understand the Blessings
Find Resource Materials
Live Holy
Enjoy Life
Remain Thankful
Expect God's Visitation
Quiz 5

Conclusion
Vital Resource

Prayer Prompts
Faith Confessions
Journal Guide Template
Scriptural Meditation
Bible Study Outline
30 Daily Word Devotionals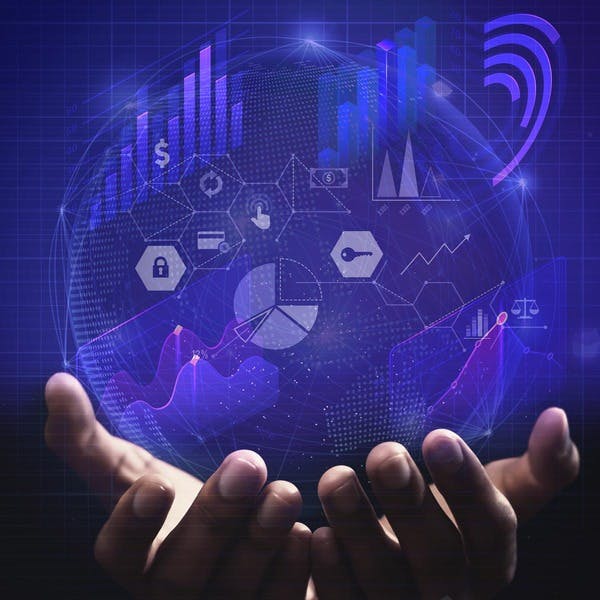 Excel Skills for Business [Coursera]
Time remaining or 1000 enrolls left
Udemy Coupon Code 100% off | Udemy Free Course | Udemy offer | Course with certificate