The Complete TikTok Masterclass: How to go Viral in 2022!
The complete TikTok Blueprint on how to go viral and achieve rapid growth. Watch live video examples and demonstrations!
Language: english
Note: 4.5/5 (24 notes) 2,748 students New course
Instructor(s): Daniel Thomas
Last update: 2022-09-14
What you'll learn
How to create consistently VIRAL content
Discover the BEST TIMES TO POST and how often to post
Learn how the TikTok ALGORITHM works in 2022 & 2023
Discover and jump on TRENDS for rapid TikTok growth
Optimise your TikTok profile and convert visitors into followers
How to build a loyal audience and fan base
Discover the biggest MISTAKES on TikTok
Requirements
Download the TikTok app
Be willing to learn 🙂
Description
Calling all CONTENT CREATORS, INFLUENCERS and ENTREPRENEURS wanting to grow on TikTok!
Hi there! and welcome to my TikTok Masterclass course 🙂
I'm Daniel and I'm a seasoned entrepreneur with an array of successful online business that annually generate up to £750,000 by leveraging marketing solely focused on Instagram, TikTok, Facebook and YouTube. Over the course of 5 years I have taught social media marketing to thousands of students across 95 different countries and counting (So I know a thing or two about the industry!).
This TikTok Masterclass course is designed to provide you with a comprehensive model on how to build and grow a high performing TikTok account. This course will teach you how to capture followers and understand the ever-changing TikTok algorithm, so you can master it. Not only that, but you'll learn the industry secrets that I use to create consistently viral content and gain tens of thousands of followers every month.
So, what will this course teach you?
Introduction to the TikTok Algorithm and how it works

How to optimise/bulletproof your profile and turn visitors into followers

How to find trends on TikTok and use trending sounds

How to create viral videos that land you 000000s of views per video

Learn the best time to post to ensure maximum reach and exposure

Create a winning content strategy to grow your TikTok account and become an Influencer

The brand new TikTok tools and how to use them to boost your algorithm rating and go viral

Know how to avoid being penalised by TikTok

Growth Hacks to get your content on the ForYou page and go viral

The Shadow Ban – and what not to do

Tips to get ahead of your competitors using advanced TikTok features

TikTok Search Engine Optimisation

Know how to stand out from the crowd with the latest TikTok marketing methods
These methods and recommendations have been tested and perfected by our marketing team over the course of the last 5 years. Buying this course and using all the information within it, will give you the tools to go viral and grow your account substantially – you just need some determination and a good work ethic!
I'll see you on the inside 🙂
Cheers,
Dan
Who this course is for
People who want to experience TikTok Growth
Beginners and intermediates welcome!
TikTok influencers
TikTok creators
Businesses looking to scale up their sales with TikTok
Course content
How The TikTok Algorithm Works in 2022

TikTok Algorithm Introduction
The TikTok Algorithm & How it Works

Optimise Your TikTok Profile for Growth

Introduction
Bulletproof your Username & Profile name
How to Create the Perfect Profile Photo
Optimise your Profile Bio
What Links Should I Include?
Set Your Privacy Settings for Growth
Craft Your Own ForYou Page for Inspiration
Enable Push Notifications for Insane Growth
Creator Account or Business Account?

The TikTok Tools and How to Use Them

TikTok Tools Intro
Stitch & Duet
Video Comment Replies
Q&As for Engagement
Organising Content into Playlists
Text-to-Speech – The Viral Trend
Go Live!
Voice Overs & Subtitles – Make Standout content

TikTok Growth Hacks to go VIRAL

Intro
Maximise SEO: Get Your Content Seen!
Create Videos People Watch to the End
The 'Part 1, 2, 3' Growth Hack
Create High-Quality Videos
The Secret Hashtag Formula and Hashtag Mistakes
Engage with Other TikTok Users & Growth Your Audience
Find Your Niche – and Stick to it!

How to Find TRENDS on TikTok

TikTok Trends Intro
How to Find Trending Sounds – Go VIRAL
How to Find TRENDS on TikTok

Create a Winning TikTok Content Strategy: Get on The FORYOU Page

Content Strategy Intro
How your Aesthetic can Convert Visitors into Followers
Consistency is Key for Solid Growth
Maximise the First Moments
Embrace New Ideas & Tools
Create Winning Captions that Help Build Engagement
Create your Own TikTok Challenge and go Viral
The Best Times to Post on TikTok
The Best Times to Post on TikTok – PDF

The TikTok Shadowban (and how to avoid it)

What is the TikTok Shadowban? How Can you Avoid it?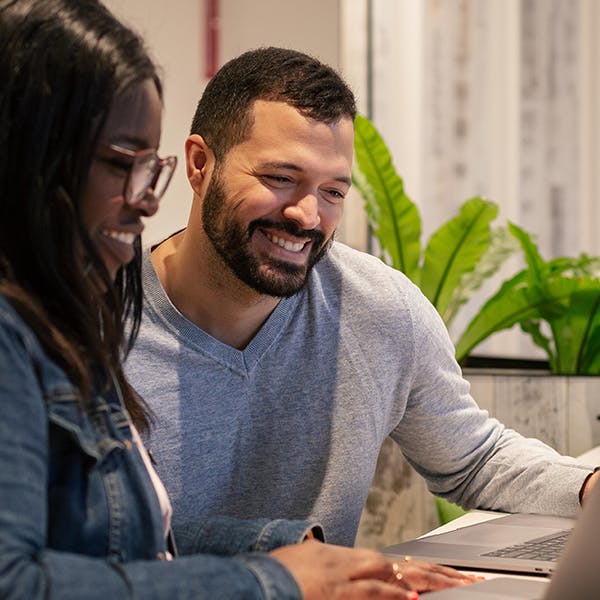 Google Project Management [Coursera with Google]
Time remaining or 328 enrolls left
Udemy Coupon Code 100% off | Udemy Free Course | Udemy offer | Course with certificate