The Energy Based Practice
Fully Accredited Energy Master Diploma Course
Language: english
Note: 4.2/5 (29 notes) 451 students
Instructor(s): Jan Haldane
Last update: 2022-07-07
What you'll learn
Understand how you can use energy to enhance your practice.
Hypno-Visualisations to clear and protect your energy
Learn how to read your own energy field
Understand how clients' energy can affect the outcome of their therapy
Learn how to sense energy in your therapy room
How to raise your vibration to be the best therapist you can be
How to deal with ill wishing, psychic attack, spirit attachments
Be an empathetic therapist without being drained by some clients
Requirements
Description
Professional Energy Master Diploma – The Energy Based Practice
Fully Accredited Energy Master Diploma Course. Using easy techniques of Energy Protection and Management for a successful practice!
This is a fully accredited Professional Energy Master Diploma Course and is accredited by WMA- World Metaphysical Association and endorsed by Hypnosis New Zealand.
Study in confidence with Bestselling Instructor Jan Haldane
Our Professional Energy Master Diploma course is aimed at those who wish to expand their therapy practice by utilising the techniques of Energy Hygiene and Energy Management or for those that wish to learn the techniques for themselves. This course gives you all the tools for using Energy Hygiene and Energy Management for beneficial change personally and professionally. The course is a combination of video, PDFs and audio.
Our easy to learn course includes:
· Understand how you can use energy to enhance your practice.
· Learn how to read your own energy
· Learn how to sense energy in your therapy room
· Understand how clients' energy can affect the outcome of their therapy
· How to deal with ill wishing, psychic attack, spirit attachments
· Hypno-Visualisations to clear and protect your energy
· Be an empathetic therapist without being drained by some clients
· How to raise your vibration to be the best therapist you can be
Raise your vibe to grow your practice.

Attract the clients who are right for you and become your raving fans.

Self hypnosis/visualisation scripts that can also be used with clients, meaning you instantly add value to a session or program.

Recognise when your energy field is compromised and know what to do about it quickly and easily

Recognise energy issues in your clients and know what to do about them, creating a great client outcome and enhancing your reputation as a powerful practitioner.

Downloadable mp3s of all the scripts


This course is fully accredited by the World Metaphysical Association.
There are no prerequisites for this course.
It is equally effective for a new therapist or someone with many years experience.
Utilise the powerful hypno-visualisations to enhance your energy and that of your practice and clients!
Who this course is for
Complementary Therapists
Hypnotherapists, counsellors, mental health practitioners, coaches and all those who work with people in the helping and caring professions.
Course content
Introduction and Overview

Introduction to The Energy Based Practice
Overview of Lectures
Bonus Recordings

Raise Your Vibe

Like Attracts Like
Empaths & Energy
Do What You Love

Your Energy Field

Align Your Subconscious With Your Practice
Align Your Subconscious Visualisation
Meet The Inners
Soul Retrieval

Working With Client Energy

Creating an Energetically Safe Space
Sensing Energy Visualisation
Trusting Yourself And Your Intuition
Aura Protection For Therapists
Dealing With Hitch Hikers and Other Nasties

Resources
Recordings

Grounding & Space Protection mp3
Energy Protection For Empaths mp3
Finding Your Inner Troll mp3
Finding Your Inner Sage mp3
Finding Your Inner Child mp3
Finding Your Inner Healer mp3
Soul Retrieval mp3
Trust Yourself mp3
Aura Shield mp3

Bonus

Crystal Care
Bonus Lecture

Final Assessment & Certification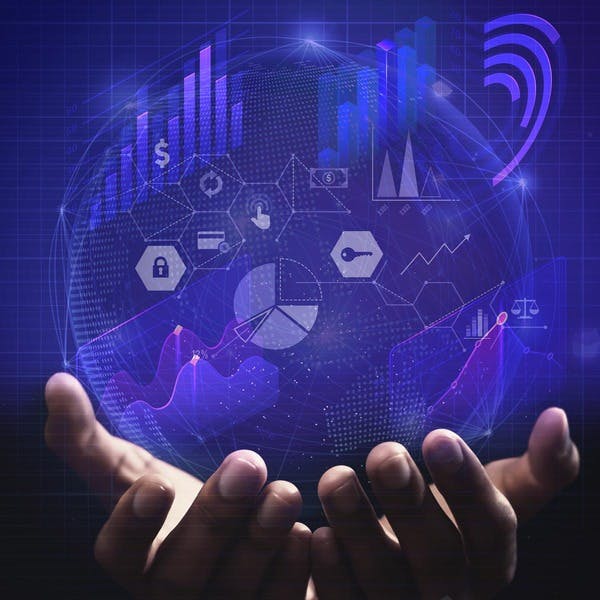 Excel Skills for Business [Coursera]
Time remaining or 724 enrolls left
Udemy Coupon Code 100% off | Udemy Free Course | Udemy offer | Course with certificate