The Thoughtful Slowdown
Real-Life Tools to Manage Your Wellness, Stress & Anxiety and Lift Burnout. Extra ~ Build Your Own Meditation Practice.
Language: english
Note: 0/5 (0 notes) 303 students New course
Instructor(s): Jennifer Doheney
Last update: 2022-09-01
What you'll learn
Understand why stress occurs.
Curb your stress triggers.
Build a relaxation toolbox that works.
Find the support you need.
Improve your quality of sleep.
Learn a method to break old patterns & habits.
Build confidence and gain control.
Experience more energy
Have more time with loved ones.
Return to a healthy balanced lifestyle.
Requirements
There are no requirements for this course, just a desire to discover more about your self and remove your stress.
1 hour a week for 8 weeks. Bit sized lessons 5-10 minutes each.
20-30 minutes 3-5 times a weeks for: gentle yoga, breathing and meditation.
Description
Did you know it takes 8 weeks to change your brain?
The Thoughtful Slowdown covers everything you need to know about stress & anxiety, why it happens, and how to remove it from your life forever! I know this information will change your life as much as it did mine.

I'd like for you to have ALL the support you will need to : Fix your stress today, AND pivot future stress. making your new happiness a permanent thing!

You can 100% make this happen, in only 8 weeks.

Most importantly The Thoughtful Slowdown takes YOU on a personal journey to discover what's happening with YOU.
This is not a cookie cutter approach. We treat you like the unique person you are. You have your own life experiences and unique set of circumstances to manage.

You will learn what is in your control and what is not. Then you can focus your energy where it counts. It doesn't matter if you have physical, mental and/or emotional stress we are going to give you tools for each.

With The Thoughtful Slowdown you are making a sustainable long term plan to be happier and healthier.

This is fastest way to develop your self-awareness from a 360 degree view; body, mind and soul. You may think you know yourself but let's face it you have been looking at life through the same eyes for years.

You're stressed right? And, it doesn't feel good!

Give yourself a chance to see life though fresh eyes. Consider philosophy's that have been around for centuries. Learn about your beautiful brain and your incredibly insightful body.

At the most basic level you will see what you need and why. This gives you permission to put your health first.

You will find support were you least expect it. Develop a sense of confidence you didn't know you had. You will even break those pesky habits that keep holding you back. Your last gift is how different you will feel physically, less tense and more mobile to take on life.
Here is what we will cover…
1/ Wellness Topics to gain insight on yourself and the world around you.
2/ Discovery Worksheets for reflection & growth.
3/ Gentle Yoga classes to relieve tension & gain energy.
4/ Mindful Breathing to reduce stress & anxiety.
5/ Assorted Meditation Techniques to help relax the mind.
Learn at your own pace. No one is rushing you.
This is more than you'll need to Lift Burnout, be Happier, and Less Stressed.
See you soon ~ Jenn, your friend, guide and support system.
Who this course is for
Hard working people not enjoying their lives.
Experiencing mental and physical exhaustion.
Feeling angry and frustrated.
Need help finding more time to do the things you love.
Want real-life tools to relax and manage your stress and anxiety.
Or just want to spend more time feeling calm and happy!
Course content
Introduction

MY WELLNESS JOURNEY (Not mandatory watch if interested!)
WELCOME

M1. FINDING YOUR MIDDLE GROUND

Introduction
Stress vs. Pain Connection
Alternative Nostril Breathing
Being Present and Aware
Yoga as a Stress Reliever
Body: Asana
Mind: Three Gunas
Fun Facts About Your Breath
Meditative Yoga Postures
Mudras for Meditation
Exit
Meditation Homework: Candle Gazing
Yoga Homework: Sun Salutations Beginner
Yoga Homework: Sun Salutations for Level 1 and up
Meditation Homework: Tips to help you settle in
Meditation: 3 mins
The Science Behind Meditation

M2. TRANQUILITY TOOLBOX

Intro
Combat Tools: Connection
Combat Tools: Connection (Demo)
Combat Tools: Slowdown
Combat Tools: Slowdown (Demo)
3 Way Yogic Breath
Combat Tools: Steadiness
Combat Tools: Steadiness (Demo)
Combat Tools: Support
Combat Tools: Support (Demo)
Combat Tools: Empowerment
Combat Tools: The Energy Exchange
Combat Tools: Copy Cat
Subtle Energy
Exit
Meditation Homework: What is a Body Scan?
Meditation Homework: Guided Body Scan
Yoga Homework: 15 Minutes to Ahh….
Meditation Homework: 5 Mins

M3. SLOWDOWN SUPERSTAR

Intro
Explore Being Present
Why We Learn Slowing Down is a Problem
Human vs Animal Instinct
Ida & Pingala
Moon Piercing Breath
Living In The Now
Exit
Meditation Homework: Mindfulness
Yoga Homework: Yoga Therapy
Meditation Homework: 6 Mins

M4. SLOWDOWN FORMULA ONE

Intro
Hissing & Soothing Breath
How to Slow Down?
Boundaries & Types of Boundaries
Support & Application of Support
Support (Demo)
Empowerment
Third Eye Brain Waves
Exit
Meditation Homework: Breath Awareness
Yoga Homework: Seated Yoga
Meditation Homework: 7 Mins

M5. REST AND DIGEST

Intro
Intro To The Nervous System
Ujjayi Breathing : Benefits and Importance
Ujjayi Breathing (Demo)
Nervous System: Anatomical
How Does Yoga Calm the Vagus Nerve?
Reptile vs. Mammal
Spinal Strengthening: Energy Bursts
Exit
Meditation Homework: Metta
Yoga Homework: Restorative Yoga
Meditation Homework: 8 Mins

M6. YOGA BLISS

Intro
How Yoga Calms The Vagus: Breathing
Billows & Humming Bee Breath
How Yoga Calms the Vagus Nerve: Safety
How Yoga Calms The Vagus: Safety
How Yoga Calms The Vagus : Mantra & Transcendental Meditation
How Yoga Calms The Vagus: Movement
Movement (demo)
Exit
Meditation Homework: Mantra
Yoga Homework: Yin & Restorative Yoga
Meditation Homework: 10 Mins
How Yoga Calms The Vagus Nerve: Touch

M7. STICKY PATTERNS

Intro
Sun Piercing Breath
#1 Motivation
#2 Values
#3 Small Steps
#4 Support
Samscaras
#5 Flexibility
#6 Failure
#7 Positivity
Exit
Meditation Homework: Visualization
Yoga Homework: Warrior Sequence
Meditation Homework: 12 Mins

M8. GUT FEELINGS

Intro
Lions Breath
Tool #1: Being Present and Aware
Asana Exercise
Tool #2: Emotional Awareness
Emotional Awareness
Emotional Heat Map
One Arm Auspicious Pose
The Five Kleshas
Tool #3: Environment
Exit
Meditation Homework: Your Process
Yoga Homework: Corresponding Supine & Balance
Meditation Homework: 15 Mins
Congratulations !!!!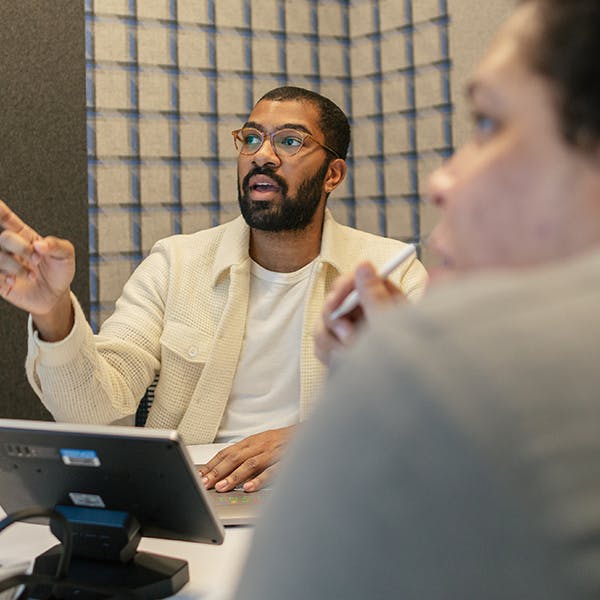 Google Data Analytics [Coursera]
Time remaining or 697 enrolls left
Udemy Coupon Code 100% off | Udemy Free Course | Udemy offer | Course with certificate