Think On Purpose and get what you want in life…..
Learn about yourself to detect and remove the obstacles in your life
Language: english
Note: 4.4/5 (6 notes) 2,573 students
Instructor(s): Dennis Funch
Last update: 2022-05-12
What you'll learn
Learn how to get what you want in life.
Get a broader understanding of who YOU are.
Learn to escape the comfort zone and enter the growth zone.
Learn about behavioural patterns, and how to change them.
Learning about limiting beliefs that are holding us back and ideas of how to break them.
Becoming a more balanced person in different areas.
Improve the ability to take ACTION.
Become a responsable person.
Get better at making decisions.
Requirements
No knowledge is required to participate in this program. Every detail will be covered from start to finish.
Description
This program is an introduction to personal development. You will be given tools and practical ideas on how you can begin the journey to a more meaningful life. You will learn about the mind and human being in general, and you will get a broader understanding of why we do as we do, and why we often don´t do the things we should do. You will get an idea of why some people are poor while other people are very wealthy. It´s all in the mind.
For people who are new to personal growth, it can be a little tough to begin with, because growth is all about pushing boundaries. Many things that we believe is in a certain way, will be questioned along the journey of personal growth. To grow on a mental level also means that it is required to step out of the known territory (the comfort zone) and to enter the "growth zone". To cross that line will often cause discomfort, fear and maybe even anxiety. That´s the reason so many people stay stuck in the comfort zone and not getting very far in life.
The Golden Nugget of this program is that you will learn a lot about yourself. It is my intention to nugde you to view your whole life from a different angle. That way you will be able to see things that were not in your sight before.
Who this course is for
This program is intended for those who find themselves stuck in life. People who want more success in all areas of life. It is also for you who want a broader understandig of how the mind works.
If you are living day by day on autopilot, this program is for you. It will probably wake you up to see all the possibilties that are surrounding you.
Course content
THINK ON PURPOSE

Introduction + Our default mental programming
Our default mental programming
What people do that keeps them from growing and reaching their full potential
What people do that keeps them from growing and reaching their full potential
How the mind works
How the mind works
Our belief system
Our belief system
Habits
Habits
Search for the truth and eliminate your false beliefs
Search for the truth and eliminate your false beliefs
From amateur to expert – Get help from somebody else
From amateur to expert – Get help from somebody else
Decision
Decision
Take action
Take action
Repetition and mind wandering
Repetition and mind wandering
Stretching
Stretching
Use the right tools the right way
Use the right tools the right way
Mental calmness
Mental calmness
Motivation
Motivation
Gratitude
Gratitude
Goalsetting
Goal setting
Self confidence and self esteem
Self confidence and self esteem
Pair up with powerful and successful people
Pair up with powerful and successful people
Remove noise from your life
Remove noise from your life
Chunking
Chunking
Faith. The power of believing
Faith. The power of believing
Giving and receiving
Giving and receiving
Recap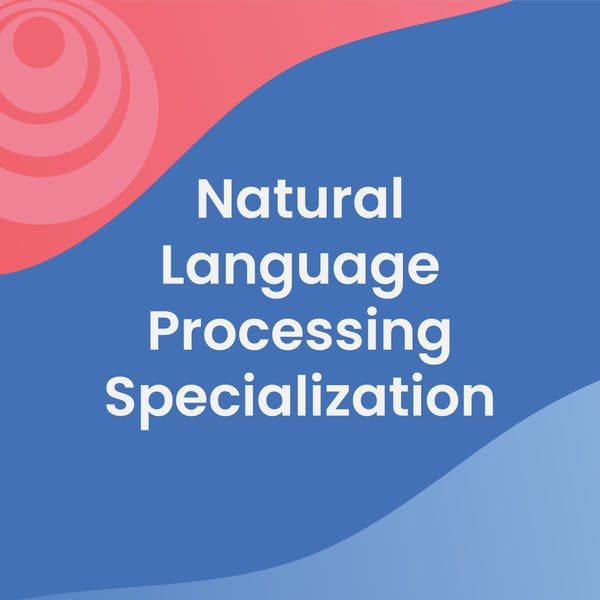 Natural Language Processing [Coursera]
Time remaining or 427 enrolls left
Udemy Coupon Code 100% off | Udemy Free Course | Udemy offer | Course with certificate