VMware Virtualization Fundamentals
Overview of Virtualization and Learn VMware Virtualization
Language: english
Note: 0/5 (0 notes) 375 students New course
Instructor(s): Brian Dasomos
Last update: 2022-04-27
What you'll learn
Overview of Virtualization and Learn VMware Virtualization
Learn what virtualization is
Learn how to leverage the various products offered by VMware
Learn skills needed to be an effective system administrator in a virtual environment
Learn about different components of the VMware vSphere environment
Much more
Requirements
Ability to run VMware software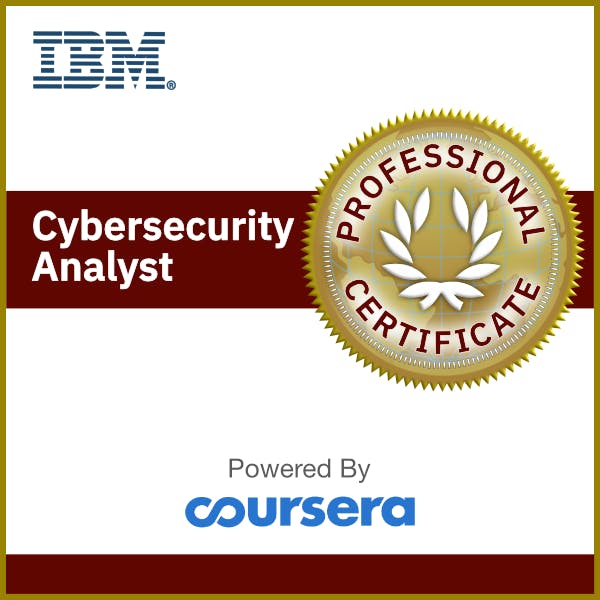 IBM Cybersecurity Analyst [Coursera with IBM]
Description
This course provides an overview of virtualization and a guide to understanding virtualization with VMware.
Virtualization relies on software to simulate hardware functionality and create a virtual computer system. This enables IT organizations to run more than one virtual system – and multiple operating systems and applications – on a single server. The resulting benefits include economies of scale and greater efficiency.
This course gives you an overview of virtualization and learn how to leverage the various products offered by VMware, a leader in virtualization management software.
You will learn about skills needed to be an effective system administrator in a virtual environment. We will also explore VMware products, how they work, core concepts, and why virtualization is so advantageous for IT professionals in today's hybridized, technological landscape.
We will also get into the different components of the VMware vSphere environment, testing your new virtual management skills along the way in your very own vSphere lab.
By the end of this course you will have a solid understanding of virtualization understand virtualization with VMware. Upon completion of this course, students will be aware of the basics of virtualization and the data center. You will be able to set up and manage a virtual machine
Who this course is for
IT professionals
Anyone who wants to learn virtualization and VMware
Course content
Introduction
Virtualization Basics

Understanding virtualization
Virtualization terms
Advantages of virtualization
Virtualization vs. cloud
Intro to VMware

Lab Setup

Lab design and prerequisites
VMware Workstation
Download ESXi and create a new VM
Install and configure ESXi

vSphere ESXi Management

Access ESXi through vSphere
Access ESXi through SSH
Create a new VM on vSphere environment
Download and install OS on vSphere VM

Managing Virtual Machines

Basic VM management
Snapshot and cloning
VM resouce management
---
Udemy Coupon Code 100% off | Udemy Free Course | Udemy offer | Course with certificate